CAR: Children Beheaded amid 'Unprecedented' Anarchy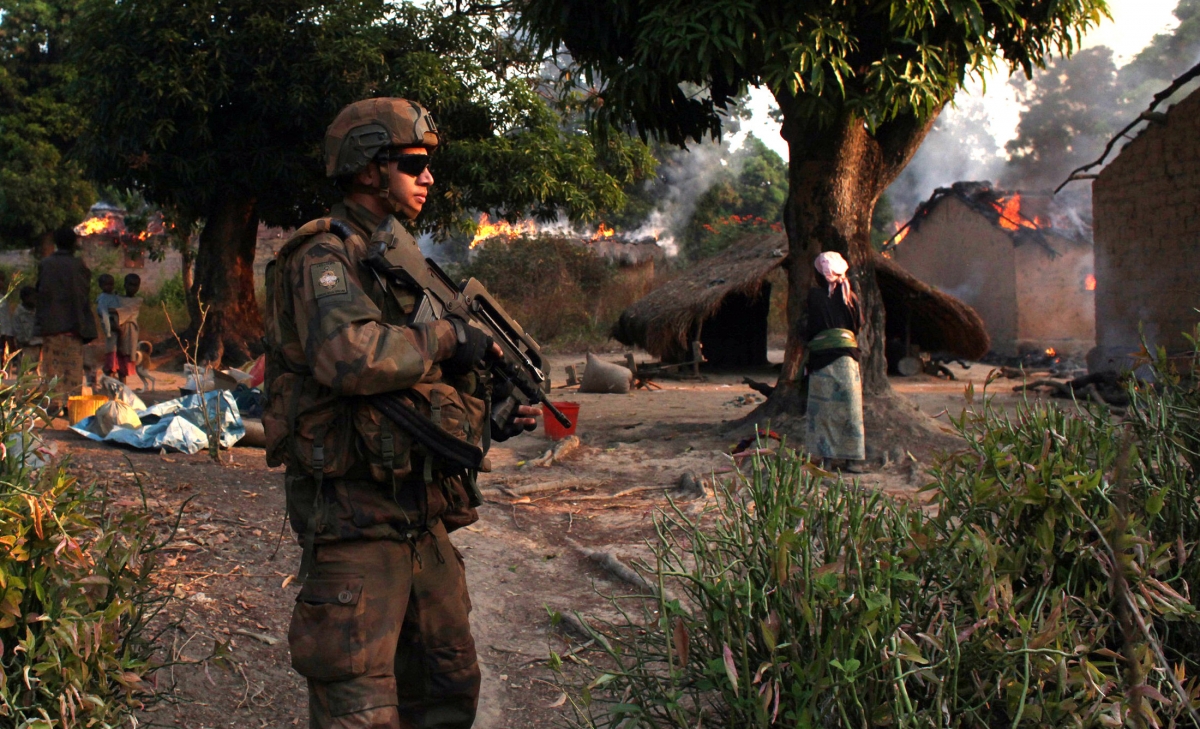 More than a fifth of the Central African Republic's population has been displaced by the unprecedented levels of internecine horror with reports of children being beheaded and mutilated by opponent militias.
The number of internally displaced people has reached 935,000 since fighting between Muslim and Christian groups begun in December, according to UN High Commissioner for Refugees (UNHCR).
More than 100,000 people are crammed at Bangui's international airport, where they've sought refuge from the spiralling retaliatory killings.
The airport is patrolled by some of the 1,600 French troops that have been deployed in Central African Republic (CAR) with the backing of the UN to disarm armed gangs and quell the violence.
However lawlessness still reigns in most of the country.
"Our staff report that people are hiding in the bush, fearing fresh attacks," a UNHCR spokesman said.
Children, displaced from violence, take shelter at the airport in capital Bangui
Reuters
"Targeted attacks against civilians, looting and the presence of armed elements at some displacement sites have severely limited humanitarian agencies' access to those in need of urgent assistance."
Medical aid charity Doctors Without Borders said it had to "drastically reduce" its operations due to the deteriorating security.
"Over the past two days, gun violence has occurred near a clinic run by MSF in the airport. Two young children were killed and 40 wounded people arrived at the clinic," Doctors Without Borders said.
"[Doctors Without Borders] is now operating at the airport camp with a reduced emergency team, treating only the most severe cases and providing emergency referrals to other structures."
The United Nations Children's Fund (UNICEF) said that also children were increasingly falling the victim of militiamen.
The agency said it verified the killings of at least 16 children. At least two of them were beheaded and one mutilated.
"We are witnessing unprecedented levels of violence against children. More and more children are being recruited into armed groups, and they are also being directly targeted in atrocious revenge attacks," said Souleymane Diabate, UNICEF Representative in CAR.
Violence erupted early in December when the "anti-balaka" Christian militia group, which supports ousted president Francois Bozize, attacked the capital of Bangui.
Bozize was toppled in March, in a military coup led by current president Michel Djotodia at the head of a mostly Muslim rebel group named Seleka.
After the coup Seleka was disbanded but groups of former rebels remained armed and embarked on a wave of looting and sporadic attacks against Christians, who in turn created their own self-defence militia.
Half of the country's 4.5m population is Christian, while about 15% is Muslim.
Violence escalated and both factions have been accused of atrocities.
The UN soon gave the green light to a military operation by France and the African Union that deployed some 6,000 troops.
Initially the population cheered the foreign forces but attacks against the peacekeepers have been on the rise over the past few weeks.
More than 1,000 people have been killed, according to Amnesty International.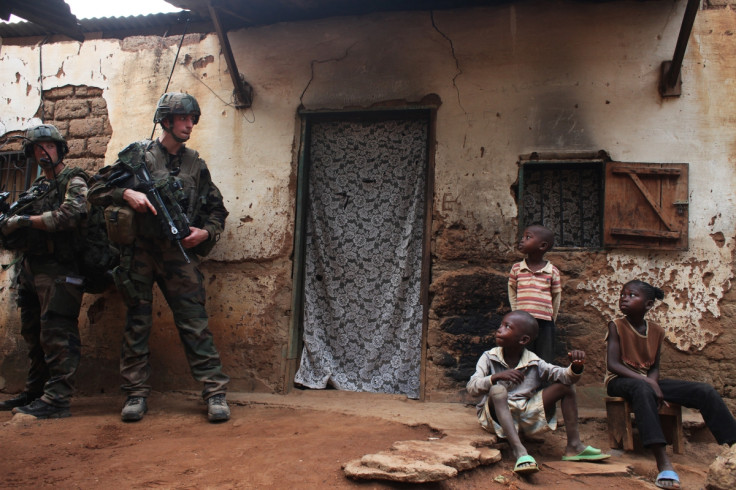 © Copyright IBTimes 2023. All rights reserved.