Cardinal Keith O'Brien, Britain's most senior Catholic clergyman, should be allowed to decide for himself whether to take part in next week's Vatican conclave to select the next Pope after allegations he made "inappropriate advances" to other priests, according to the former Archbishop of Westminster, Cardinal Cormac Murphy-O'Connor.
Three priests and one former priest in Scotland have reported Cardinal O'Brien to the Vatican over the claims, which stretch back 30 years.
One of the complainants said the cardinal's inappropriate behaviour led him to seek long-term psychological counselling.
Cardinal O'Brien has denied the allegations.
Cardinal Murphy-O'Connor said: "I was very sad to hear about it. All this will be up to Cardinal Keith O'Brien himself, in terms of whether and how he faces the allegations....
"These allegations have not been proved in any way, so I think he will have to decide whether he goes or not. I don't know what the church will do. We'll just have to see how it pans out."
The four alleged victims, from the diocese of St Andrews and Edinburgh, complained to nuncio Antonio Mennini, the Vatican's ambassador to Britain, in the week before Pope Benedict's resignation on 11 February.
They have demanded O'Brien's immediate resignation, fearing that if O'Brien joins the papal conclave, their complaints could be swept under the carpet. Cardinal O'Brien is due to retire next month.
"His resignation is already with the Pope, because he is nearing 75 and every bishop and cardinal has to retire, so presumably that will be accepted," said Cardinal Murphy-O'Connor.
Cardinal O'Brien has been an outspoken opponent of gay rights, condemning homosexuality as immoral, opposing gay adoption, and most recently arguing that same-sex marriages would be "harmful to the physical, mental and spiritual well-being of those involved".
Cardinal O'Brien is alleged to have made an "inappropriate approach" to a 20-year-old seminarian in 1980, after night prayers at St Andrew's College, Drygrange, where O'Brien was his "spiritual director".
The seminarian told the nuncio he resigned when O'Brien was promoted to bishop. "I knew then he would always have power over me," he said. "It was assumed I left the priesthood to get married. I did not. I left to preserve my integrity."
A second complainant, "Priest A", said inappropriate contact took place when he was visited by O'Brien at his parish, while in a third statement, "Priest B" claimed he was a target of the cardinal's unwanted advances during late-night drinking sessions at the archbishop's residence in the 1980s.
"Priest C", who received counselling for personal problems from Cardinal O'Brien as a young man, said the cardinal would make inappropriate contact during night prayers.
"You have to understand," said the ex-priest, "the relationship between a bishop and a priest. At your ordination, you take a vow to be obedient to him. He's more than your boss, more than the CEO of your company.
"He has immense power over you. He can move you, freeze you out, bring you into the fold. He controls every aspect of your life. You can't just kick him in the balls."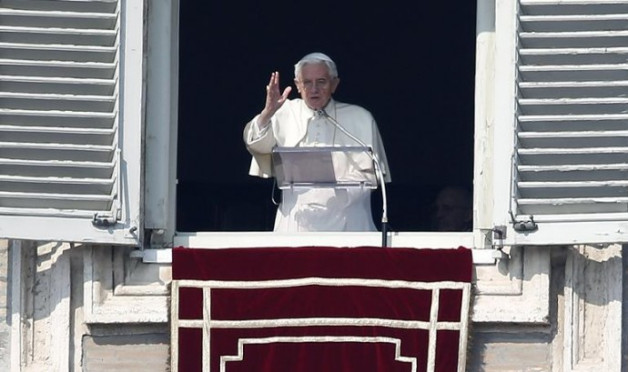 The allegations have caused consternation in the Vatican, which has been dogged by allegations of sexual abuse by members of the church for years. Rumours have swirled in Rome that Benedict's resignation could be linked to further scandals yet to emerge.
But Murphy O'Connor rejected fears the church may seek to brush the new allegations under the carpet, as it had done in the past.
"I think nowadays there's a sense of transparency," he told the BBC. "Allegations made against a person, whatever they are, and particularly when they involve any kind of abuse, are examined clearly and honestly and appropriate action taken, and that will be so.
"But with regard to Cardinal Keith O'Brien, we must listen also to what he has to say."
In March 2010, Pope Benedict issued a formal apology to thousands of people who had been abused as children by the Irish Roman Catholic clergy, admitting there had been "a misplaced concern for the reputation of the Church and the avoidance of scandal, resulting in failure to apply existing canonical penalties and to safeguard the dignity of every person".
In 2001, the Nolan inquiry into child abuse in the Roman Catholic church called for strict measures to root out sex offenders and prevent paedophiles becoming priests, recommending that a national database be set up to vet candidates, using information from the Criminal Records Bureau.
Cardinal Murphy-O'Connor said: "I think people are becoming assured that the church, when dealing with this question, is doing so in a transparent way. We did this in England and Wales over 10 years ago. We set up the Nolan inquiry that had very strict guidelines on how we deal with allegations."
Tens of thousands of worshippers gathered in St Peter's Square in Rome on Sunday 24 February to hear Pope Benedict's final Sunday blessing.
Next week's conclave to select the new pope includes several prelates who face questions over how they handled the child sex abuse scandals in the past.
Cardinal Roger Mahony was publicly reprimanded and stripped of his public duties after court files in Los Angeles revealed he had sought to protect more than 120 priests accused of child sex abuse. In spite of this, Mahony has insisted on his right to vote in the conclave, despite thousands of Catholics signing a petition demanding he recuse himself and "stay home".
Others in the conclave include Cardinal Justin Rigali, the former archbishop of Philadelphia, who retired in 2011, five months after allegations of abuse emerged in the archdiocese, and Cardinal Timothy Dolan, the archbishop of New York, who was questioned last week over the abuse of children by priests in his former archdiocese of Milwaukee.
Cardinal O'Brien had been due to celebrate Mass at St Mary's Cathedral, Edinburgh, on Sunday 24 February, to honour Pope Benedict's eight years of service.
He did not appear, but Bishop Robson, auxiliary bishop of the Archdiocese of St Andrews and Edinburgh, said in a statement: "We cannot not be saddened by the events of the last 24 hours. It is to the Lord that we turn to now in times of need."