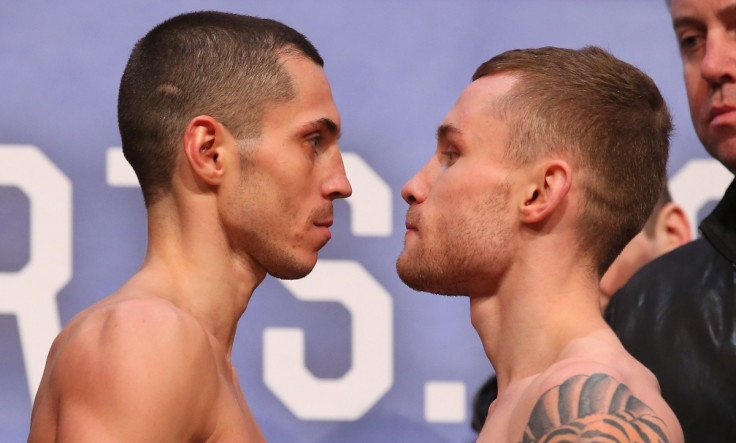 Carl Frampton and Scott Quigg put their world Super Bantamweight titles and unbeaten records on the line in an all-British unification fight on 27 February at the Manchester Arena.
Where to watch
Frampton vs Quigg is live on Sky Sports Box Office. The undercard starts at 4.10pm with the show starting at 6pm. The ring way for the main event is schedule for 10.45pm.
Overview
Global boxing is perhaps the greatest tease of them all. Prospective bouts are touted and delayed or even dashed within days of each other. Politics out of the ring, career ambitions and money talk the loudest; forget public clamour.
These three dynamics for so long looked like ensuring that Britain's super bantamweight pair Carl Frampton and Scott Quigg would be kept apart despite their dominance of the division. Both fighters, though they are unlikely to ever admit it, have swerved each other since the prospect of them meeting was first suggested four years ago. Since, their rivalry has swelled to enormous levels.
The subtext to this unification bout makes it perhaps the most eagerly anticipated British fight in a generation. Frampton's separation from Eddie Hearn - going alone with Barry McGuigan, and Quigg's move to work with Matchroom's Hearn makes this bout as much about the past as it is the present.
Both fighters may be unbeaten but with 23 wins from as many fights, Frampton is the more convincing of the champions having dethroned Kiko Martinez in September 2014. The Northern Irishman's body of work includes a higher calibre of opponent, though Quigg would naturally argue against such claim. The reality is the Bury-born Quigg won his WBA crown while it was vacated and his CV is not bursting with world class opponents.
Last July however, as Frampton was nervously beating Alejandro Gonzalez, Quigg destroyed Martinez inside two rounds in a fine display of the punching power on which must will rest in his home city of Manchester. Frampton has a mean defence and his amateur background gives him the platform to nullify the 27-year-old, with fast feet giving him an escape route to nearly every eventuality.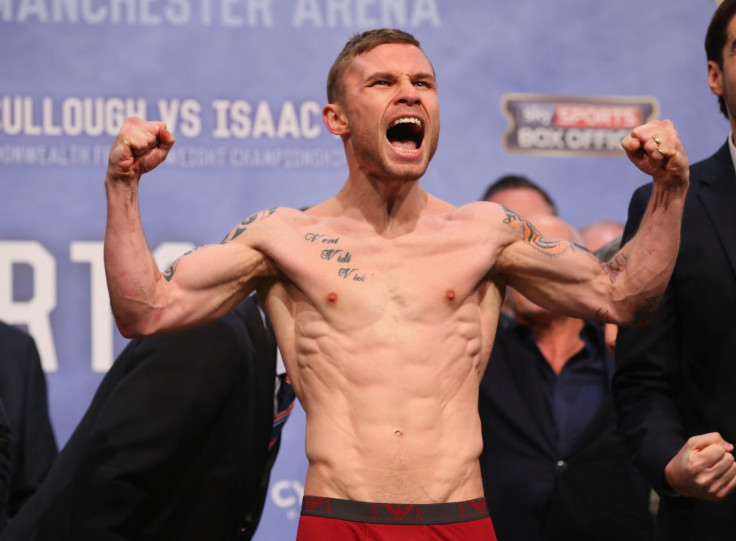 The question of the Shane McGuigan-trained Frampton is are his very best days behind him and will he be willing, or even able, to fight fire with fire with the explosive Quigg? Expectations of bouts such as these is they fail to live up to the hype but will Frampton be able to resist going for Quigg and thus playing into his hands?
Sport so very rarely serves up an encounter between two individuals performing at their peak. Rory McIlroy and Tiger Woods were kept apart, Barcelona and Real Madrid have dovetailed in recent seasons rather than collide head on and England and Australia's Ashes rivalry has seldom been a close affair. Frampton and Quigg threaten to rewrite the annuls of domestic sport and serve up a cracker for the ages.
What they've said
Carl Frampton: "I believe this fight is going to be so one-sided, it will not justify a rematch. TV will not want it, Scott Quigg will not want it and we'll move on to bigger and better things. It's huge, absolutely huge. The fight against Kiko Martinez was pretty spectacular.
"But, I imagine this is going to be every bit as good, if not a bit better. It's a huge occasion, a long time coming and I am excited now. I believe I'm a better fighter. I feel that I'm better in every single department. No disrespect to Scott but I've felt like that for four or five years and I still feel like that today."
Scott Quigg: "It'll mean everything to me. Since the age of 15 all I have done is eat sleep and train. My family lived around me. They make it easier. Saturday is my moment of destiny and, believe me, I will win this fight. I've put in too much for anyone to stop me.
"The one thing about me is I cannot act, I'm just me and I speak the truth. I'm not the best talker but I just tell it how it is. I'm never going to be on Mastermind or anything like that, academically I'm not the brightest, but I don't get where he is coming from with the lack of intelligence.
"I'm streetwise, I know what I am doing. Maybe it's the way I speak, that I stutter a bit sometimes, but that will be his downfall because he genuinely believes that I have no intelligence and can only fight one way, and that will be his downfall."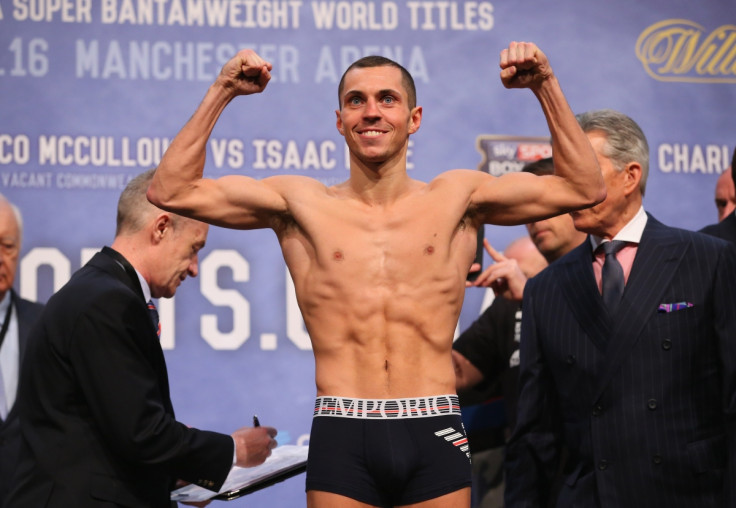 Records
Frampton: 21 fights, 21 wins (14 via knockout)
(W) Alejandro Gonzalez Jr – unanimous decision – July 2015
(W) Chris Avalos – knockout – February 2015
(W) Kiko Martinez – unanimous decision – September 2014
Quigg: 33 fights, 31 wins, two draws (23 via knockout)
(W) Kiko Martinez – knockout – July 2015
(W) Hidenori Otake – unanimous decision – November 2014
(W) Stephane Jamoye – unanimous decision – September 2014
Prediction
Both fighters have an exciting, explosive attacking style but it will be which fighter can combat the other that will decide the outcome. Quigg has the greater punching power but Frampton has the speed and the footwork to frustrate the home favourite. Perhaps only on points, the Belfast born man is the favourite to unify the division.
Carl Frampton 8/13
Scott Quigg 11/8
Draw 11/8
Undercard
Scott Fitzgerald v Ben Heap
Marcus Morrison Istvan Kiss
Josh Taylor v Lyes Chaibi
Conrad Cummings v Victor Garcia
Charlie Edwards v Luke Wilton
Ryan Burnett v Anthony Settoul : WBC international bantamweight title
Hosea Burton v Miles Shinkwin: British light-heavyweight title
Isaac Lowe v Marco McCullough: Commonwealth featherweight title)
Gavin McDonnell v Jorge Sanchez: WBC silver super-bantamweight title/eliminator for world title