Activist Investor Carl Icahn Pushes Apple Towards $150 Billion Stock Buyback
An open letter to Apple CEO Tim Cook from activist investor Carl Icahn calls for a "much bigger and immediate" stock buyback.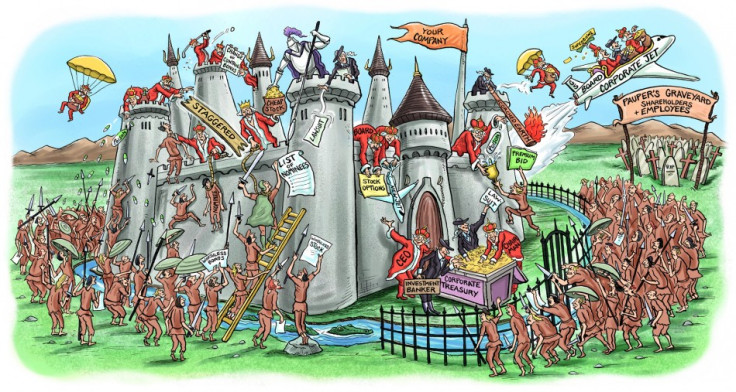 Icahn has published a letter he sent to Cook on his new website called "Shareholders' Square Table" in a bid to increase the pressure on the Apple CEO and the company's board to use the company's $147 billion (£91bn) cash surplus to start an immediate tender offer for the full amount.
Icahn met Cook for dinner in September and said he was publishing the letter to clarify his position for the company's board of directors and his fellow shareholders.
Icahn believes that Apple shares, which today are trading for at $530, are undervalued and that Apple is not being aggressive enough in its stock repurchasing scheme. Apple announced earlier this year that it would enter into a repurchase scheme worth $60bn over a three year period.
"While the board's actions to date may seem like a large buyback, it is simply not large enough given that Apple currently holds $147 billion of cash on its balance sheet, and that it will generate $51 billion of EBIT next year (Wall Street consensus forecast)," Icahn says.
Tender offer
In a tender offer, a company offers to purchase some or all of its investors' shares. Though tender offers usually come at a premium to the current share price, Icahn wants Apple to borrow money to make its offer at $525 per share, the level at which shares of Apple are currently trading.
Icahn's letter also reveals that his firm now owns 4,730,739 shares in the company, worth $2.5bn, an increase of 22% in position size since Icahn met Cook at the end of September. He says the increase reflects his "belief the market continues to dramatically undervalue the company."
In the letter Icahn made it very clear that the direction the company was going in, in terms of technology development, was not an issue for Icahn and his fellow shareholders:
"We want to be very clear that we could not be more supportive of you, the existing management team, the culture at Apple and the innovative spirit it engenders."
Stock appreciation
In a twist to his proposal, Icahn said he will defer from participating in the tender offer.
"Per my investment thesis, commencing this buyback immediately would ultimately result in further stock appreciation of 140 percent for the shareholders who choose not to sell into the proposed tender offer," Icahn said.
"Furthermore, to invalidate any possible criticism that I would not stand by this thesis in terms of its long term benefit to shareholders, I hereby agree to withhold my shares from the proposed $150 billion tender offer," Icahn said.
"There is nothing short term about my intentions here."
© Copyright IBTimes 2023. All rights reserved.