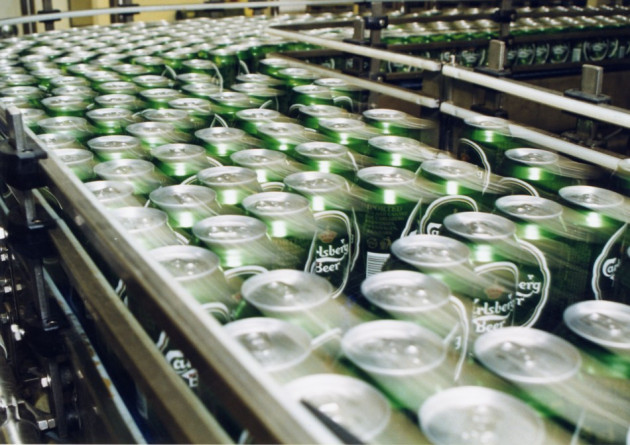 Danish brewer Carlsberg has entered into a strategic partnership with Thailand-based beer maker Singha Corporation to expand its Asian operations as the European markets slump.
The Copenhagen-based group said the two companies will start a joint venture to manage the marketing and distribution of Carlsberg brands in Thailand.
The joint venture will also seek to take Singha products to selective international markets through Carlsberg's networks.
Singha Corporation produces Leo and Singha beer and has a market share of about 65 percent in Thailand.
Carlsberg, which holds a strong portfolio of beer and other beverages, has presence in more than 150 countries.
"The Thai beer market represents a great opportunity for Carlsberg and we are excited to be partnering with such a strong and dedicated team and one of the most successful beer companies in Asia" said Roy Bagattini, Senior Vice President Carlsberg, Asia.
"We are looking forward to growing our businesses together and exploiting the potential that this exciting partnership will deliver."
This is the second Thai initiative for Carlsberg, whose first partnership with Chang Beverages broke off following legal disputes.
The decision follows Dutch brewer Heineken's plans to take over Asia Pacific Breweries in Singapore as it seeks to expand its operations in Asia. Heineken secured shareholders' approval for the deal in the previous week.
Justin Harper, market strategist at IG Markets, Singapore, said that analysts wonder if Carlsberg deal is: "Merely coincidence, or has the tussle for APB alerted Western brewers to the spoils of Southeast Asia once more, and one the world's fastest-growing beer markets?"
Just about 12 percent of Carlsberg's earnings and 18 percent of its volume come from its Asian operations. But the company prefers to focus on the region and Eastern Europe over other potential emerging markets like Latin America and Africa.