The world has reacted with shock and horror after a gunman opened fire at a country music festival in Las Vegas in the early hours of Monday morning (2 October), killing more than 50 and injuring at least two hundred at the time of reporting.
The suspect, 64-year-old Stephen Paddock, opened fire from the 32nd floor of the Mandalay Bay Resort as country singer performed across Las Vegas boulevard on the last night of the Route 91 Harvest music festival.
Paddock, a local from Vegas, shot himself before police were able to apprehend him immediately following the incident.
Aldean said in a heartfelt Instagram post with the caption 'Pray for Las Vegas': "Tonight has been beyond horrific. I still don't know what to say but wanted to let everyone know that me and my crew are safe.
"My thoughts and prayers go out to everyone involved tonight. It hurts my heart that this would happen to anyone who was just coming out to enjoy what should have been a fun night."
Among the other celebrities reacting to the news was Sia, who tweeted while the attack was in progress: "Please, if you are in Las Vegas, take cover there are multiple shooters on the loose, twenty people are dead. Find cover and hide."
Chance the Rapper tweeted too, saying: "Lord help us."
The band HAIM said: "The news about Vegas is devastating. Sending all our love to the people there right now." Comedian Billy Eichner tweeted: "Too much to comprehend. These poor people. This poor country."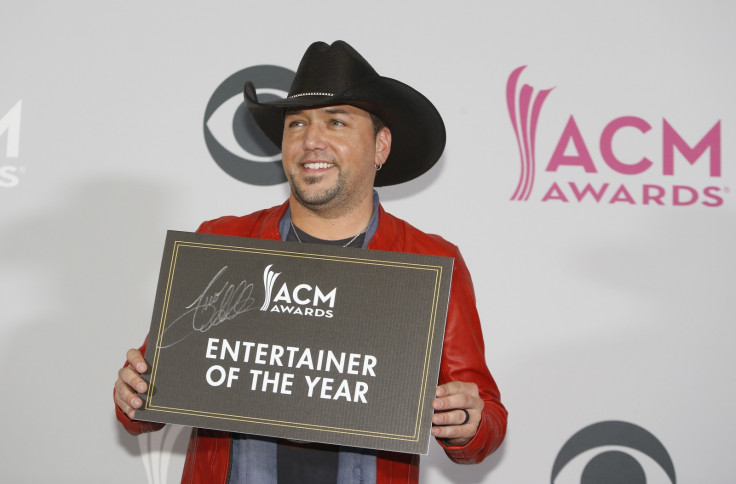 Boxing legend Frank Bruno, who fought twice in Vegas against Mike Tyson, said: "My thoughts and prayers are with the people of Las Vegas... absolutely devastating, once again the gun laws need challenging! Sad times."
Mayor of London, Sadiq Khan said: "A deeply sad day for the city of Las Vegas. London sends our condolences to the victims and their families."
"Oh God. Vegas. WTF is happening?" asked Bob Sagat. "Can't keep up with all the pain this country is facing. Sending love to Vegas."