Carrie Gracie, the BBC's China Editor who resigned on Sunday in a gender pay gap row, was drafted in to present Radio 4's Today programme on Monday but was unable to discuss one of the biggest stories of the morning - her own departure from the BBC.
Gracie resigned from her £145,000 post because of what she described as the BBC's "secretive and illegal pay culture" in which male presenters get paid much more than their female counterparts.
She added that the corporation's top salaries were "unacceptably high" and turned down a £45,000 pay rise during a six-month battle for equal pay with her fellow male journalists.
Gracie co-presented the Today programme on Monday morning but was restricted by the BBC's impartiality rules from talking about the row.
As Times Red Box editor Matt Chorley put it: "BBC rules mean that Carrie Gracie can't discuss Carrie Gracie if Carrie Gracie is presenting the programme discussing Carrie Gracie. So she is sitting in silence while Mariella Frostrup talks about Carrie Gracie on the Today programme."
Although Gracie could not directly speak to co-presenter John Humphrys about the story, she did say the response to her resignation "speaks to the depth of hunger for an equal, fair and transparent pay system".
Some Twitter users joked about the situation being worthy of the BBC show W1A, which sends up the inner workings of the corporation at New Broadcasting House.
The official account of the Labour Whips said: "W1A are demanding they have their leaked script back."
ITV's royal editor Chris Ship replied: "It's too funny for W1A." A third user said: "W1A is having its Veep Trump moment, where things are going to become impossible to satirise."
Gracie was able to talk about her resignation as a guest on Woman's Hour although the W1A comparisons could continue as host Jane Garvey was not allowed to conduct the interview as a BBC employee. Instead, the Guardian's Jane Martinson was asked to step in.
As Garvey moved to the next segment of the programme, she said: "Impartiality does not stop me from discussing menopause on Woman's Hour next."
Gracie said: "I believe in public service broadcasting and I do think salaries at the top are unacceptably high, both for presenters and stars of various kinds and also for managers. I didn't want more money, I wanted equality and this was not equality.
"There was still a big gap between myself and my male peers. This was an exercise in understanding how the BBC approached pay, and at the end of the exercise I felt the BBC was not approaching pay in an appropriate way."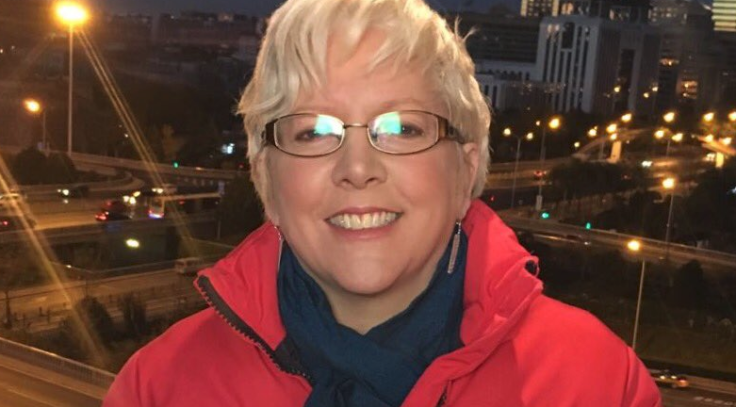 She said in her resignation letter that she had discovered the BBC's two male international editors earned 50% more than their two female equivalents. She wrote: "Despite the BBC's public insistence that my appointment demonstrated its commitment to gender equality, and despite my own insistence that equality was a condition of taking up the post, my managers had yet again judged that women's work was worth much less than men's."
#IStandWithCarrie trended on Twitter on Monday morning as people continued to react to Gracie's resignation.
Comedian Sandi Toksvig was among those sharing a message of support:
BBC broadcaster Clare Balding responded to a statement by BBC Women, a group of journalists in the company fighting for equal pay:
See more messages of support for equal pay below: