Cars 3: Scandal star Kerry Washington joins Disney sequel's voice cast
She'll be joining the likes of Bonnie Hunt, Larry the Cable Guy, Armie Hammer and Owen Wilson.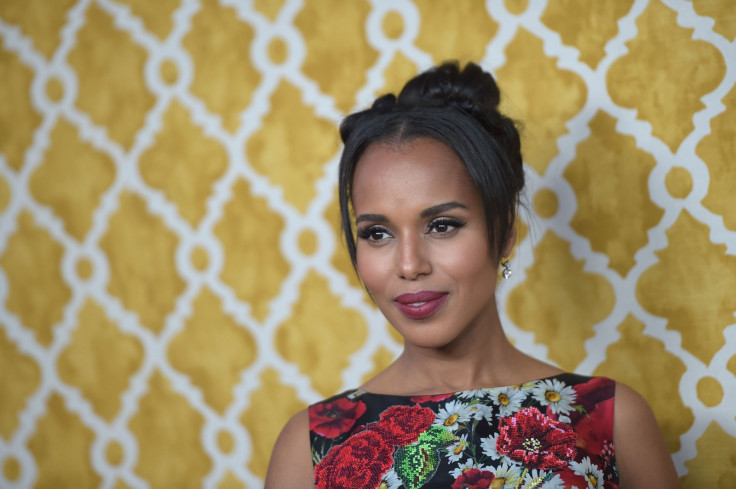 Kerry Washington has joined the voice cast of upcoming Disney sequel Cars 3. The Scandal star joins returning actors Larry the Cable Guy, Tony Shalhoub, Cheech Marin, Bonnie Hunt and Owen Wilson – who is back as Lightning McQueen – for the eagerly-anticipated animation.
According to People, Washington is set to play a red sports car named Natalie Certain, who works as a statistician for the Racing Sports Network. "She is a super-smarty-pants. She reminds of a statistical analyst on cable news or SportsCenter," the 40-year-old told the publication. "She knows everything there is to know about the ins and outs of statistics when it comes to racing."
"It's fun, the idea of doing something that my kids [Isabelle, 2, and Caleb, 5 months] can actually enjoy," she continued. "Scandal isn't exactly a Disney Jr. show."
Washington isn't the only newbie joining the franchise with the latest instalment either. The follow-up sees – or more accurately hears – Nocturnal Animals actor Armie Hammer as McQueen's racing rival Jackson Storm while Orange Is The New Black's Lea DeLaria is set to voice schoolbus Miss Fritter. Castle star Nathan Fillon has also come aboard as luxury car Sterling while comedian Cristela Alonzo will bring McQueen's trainer-turned-technician, Cruz Ramirez, to life.
Directed by Brian Fee, Cars 3 sees legendary racer McQueen challenged by a new generation of vehicles. Unable to best them in competition, he finds himself being forced out of both a sport and a career that he loves. Desperate, he turns to Ramirez and finds inspiration in the advice given to him by his old associate Doc Hudson (aka the Fabulous Hudson Hornet), he sets out to prove why young doesn't always mean the best!
Cars 3 is released in US cinemas on 16 June. It reaches big screens in the UK on 14 July.
For more entertainment news follow A-List on Twitter @Alistinsider
© Copyright IBTimes 2023. All rights reserved.