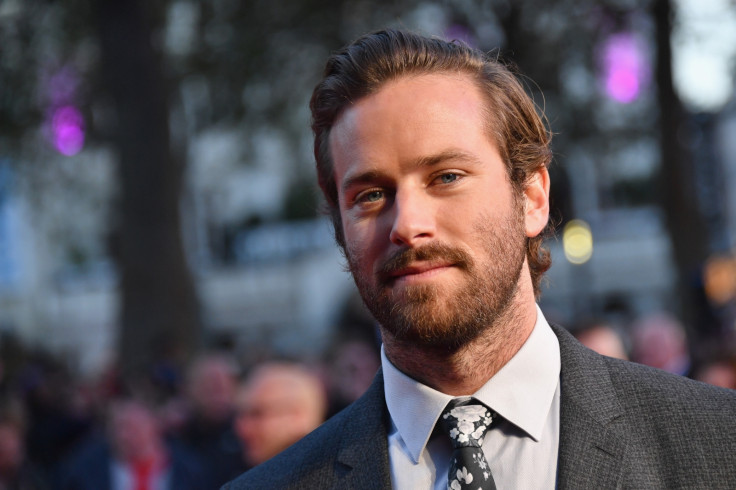 Over the weekend, Armie Hammer followed fellow actor Joe Manganiello and comic book writer-turned-producer Geoff Johns on Twitter, and while that might not sound like very fascinating news on the surface, it certainly piqued superhero movie fan's curiosity. Typically, when a star suddenly follows names linked with Warner Bros. Pictures' DC Extended Universe, it sometimes means that they're joining it themselves and that is the part that is pretty exciting.
Many DC Comics fans quickly deduced that Hammer could be joining the ranks as Hal Jordan aka Green Lantern, due to the fact that Johns was behind the rebirth of the character in 2005.
Similarly, his other writing credits involve the likes of The Flash, Aquaman and Superman and since all of those roles have already been assigned on the big screen, logistically, it only leaves Green Lantern anyway.
As the rumour started to gain traction online, Hammer himself hilariously got involved, teasing fans with a series of tweets. "Very large announcement coming soon..." he wrote, before going on to write "I... Will... Be... Playing." Jokingly, his last statement read: "... my old guitar tonight. Found it in a closet and realized it's been."
While it looks like he's not going to announce the news anytime soon, it does seem more than likely that Hammer has been cast as someone within the DCEU.
Shortly after he followed Manganiello, he tweeted the Magic Mike star saying: "So good to see you dude! Great to catch up... see you in a few days," while Manganiello – who will be playing Deathstroke in Ben Affleck's upcoming Batman outing – replied: "Yeah man, so stoked and congrats again!" If there was cause for a congratulations, it's probably only a matter of time before fans learn what it's regarding...
Originally played by Ryan Reynolds on the big screen back in 2011, Jordan's Green Lantern is typically a cocky, yet gifted member of an intergalactic police force. Across the universe, he fights evil using the supernatural powers bestowed on him by an alien ring.
For more entertainment news follow us on Twitter @Alistinsider