We've seen detective Kate Beckett dodge death a number of times in the popular TV show Castle but now, it seems the character isn't going to be as lucky. Deadline reported that ABC is planning to renew the Nathan Fillion-led show for a ninth season but will be dropping Stana Katic who plays Beckett.
The change is part of a major shake-up with the studio planning to cut costs of the show. Katic, whose one-year extension has expired, has not been offered a renewal, if the show does continue forward. ABC made a statement confirming the same. "Kate Beckett has been a beloved character on our hit series Castle for the past eight years. We are grateful for Stana Katic's talent and dedication to the series and we hope to continue our relationship," the statement read.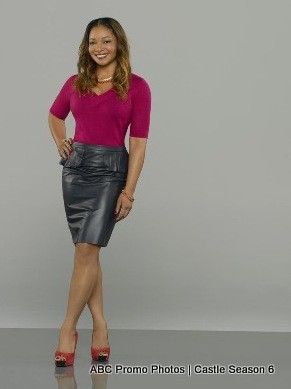 When questioned about her departure from the crime show, the actress said, "Rather than distract from what was an amazing experience, I would just like to say that I'm very grateful to ABC for giving me the opportunity to be a part of a much beloved show. Thank you to the fans."
But Beckett is not the only female character to be slashed from the popular drama. Tamala Jones, who plays the role of the feisty medical examiner Lanie Parish, will also be leaving according to the studio. "Tamala Jones has also been an integral part of the series and we are grateful she was a part of Castle," ABC said.
In a statement of her own, Jones expressed her fondness for the Castle cast, saying, "I've had so much fun playing the wonderful and unfiltered Lanie over the past eight seasons. I will greatly miss the cast and crew – it's been a privilege getting to work with this incredibly hard working group of people. Thank you to ABC for this opportunity and to the fans for their unwavering support. It's been an incredible journey and I can't wait for what lies ahead!"