The crisis in Spain deepened on Thursday 26 October when Catalonia's president Carles Puigdemont made the surprise announcement he would not be calling early elections in the region, a move which was expected to appease Madrid and prevent the Spanish government from imposing direct rule.
Puigdemont had been expected to announce the elections at a lunchtime television appearance, which was postponed. At 5pm local time he finally spoke to announce that he would not be calling the plebiscite – contradicting expectations and earlier reports.
"I considered the possibility of calling elections," he said. "My responsibility is to use all of the avenues possible to find a solution using dialogue in a political conflict but there are no guarantees [from the Spanish government] to justify that".
On Saturday 21 October, Prime Minister Mariano Rajoy of Spain said he was getting ready to take control of Catalonia using Article 155 of the national constitution.
Calling early elections in the region were thought to be a way of preventing Madrid from imposing direct rule over the autonomous region, because of beliefs that Article 155 could not be imposed during an election campaign.
However, Rajoy and his PP are understood to have made it clear that they could still invoke the article if they wished, leaving Puigdemont with little motivation to go through with the plan.
"I've tried to get guarantees, but yet again I have not received a responsible answer from the PP. Nobody can say that I have not been ready to make sacrifices. It is up to the parliament to go ahead with what the majority decides," Puigdemont said.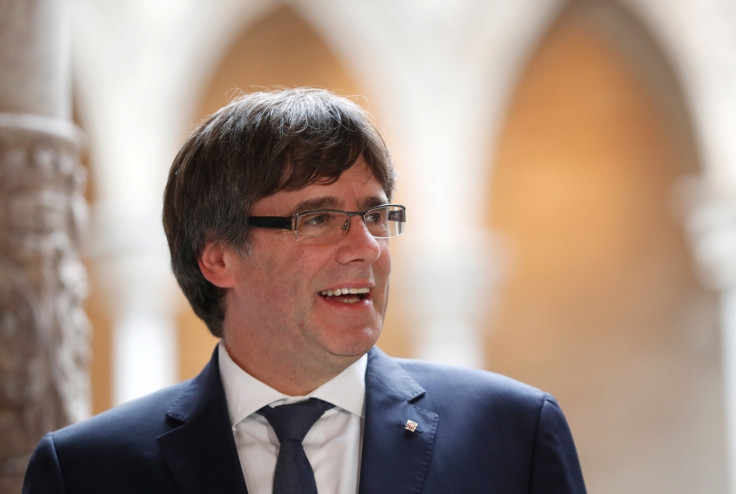 In addition, several pro-independence MPs announced that they would leave the government if elections were called, believing that such a decision would amount to a stand down.
Puigdemont and Spanish prime minister Mariano Rajoy have been locked in a game of chicken for more than two weeks. The central question has been whether the Catalan has the nerve to declare independence from the EU nation.
The Catalan parliament will meet at 6pm local time today and there is a strong possibility they might declare independence at the session.