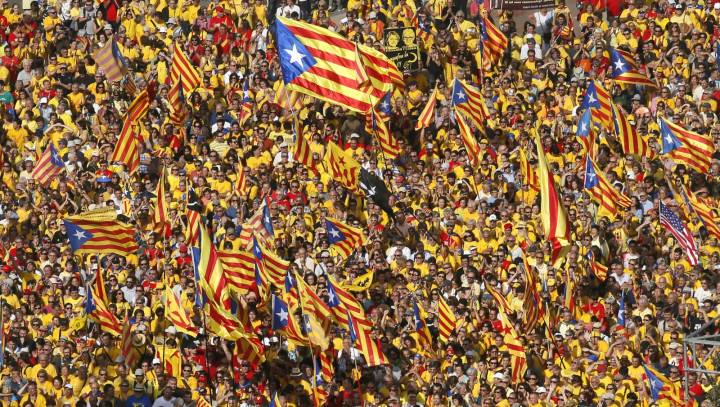 Catalonia has announced that it is still going to hold an independence vote despite Spain's Constitutional Court suspending the referendum, and the latterly the "citizen consultation", on 9 November.
According to a tweet on the Catalan government's English language Twitter feed, the region will still hold its "public participation process", which is intended to officially gauge public opinion over a breakaway from the Spain but stops short of a legally binding referendum.
The tweet says "#SpokesmanHoms: "We will maintain the participation process on #9N2014 to guarantee #Catalans' freedom of speech"
The government's spokesperson then released a further statement: "Everything is ready for the 9 November and the government maintains the participatory process.
"We will present evidence to make the Constitutional Court understand that what they want to ban doesn't exist since before the 14 October (when the 'official referendum was banned)."
In addition, the Government has announced that it will file a lawsuit against the Spanish government in the Supreme Court "because it undermines basic rights: participation, freedom of expression and freedom of ideas."
"The Catalan government is very calm, now we have to hold together to defend fundamental rights such as freedom of speech," the spokesperson added.
"The government maintains the consultation process with all the consequences."
Spain's Constitutional Court officially paralysed Catalonia's attempt to hold a "citizen's consultation" which was meant to be held in lieu of an independence referendum after the Spanish government blocked the first move.
Spanish Prime Minister Mariano Rajoy called the consultation a "referendum undercover" and urged judges to block the "watered down" vote.