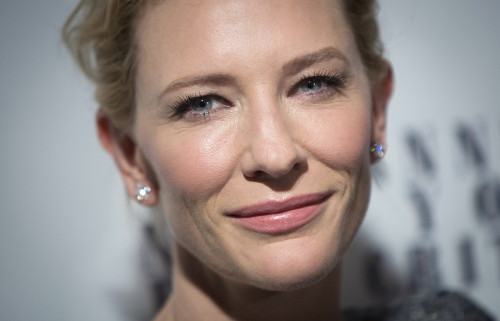 Actress Cate Blanchett has responded to Dylan Farrow's open letter in which she alleges that Woody Allen sexually abused her two decades ago.
Blanchett who is hot favourite to win this year's Best Actress Oscar for her role in Allen's Blue Jasmine, was name-checked in the letter published on the New York Times website.
"What if it had been your child, Cate Blanchett? Louis CK? Alec Baldwin?" wrote Farrow.
"What if it had been you, Emma Stone? Or you, Scarlett Johansson? You knew me when I was a little girl, Diane Keaton. Have you forgotten me?"
At the Santa Barbara Film Festival, Blanchett said: "It's obviously been a long and painful situation for the family. And I hope they find some resolution and peace."
Farrow's open letter alleged that Allen sexually abused her in attic in 1993 when she was seven years old. Claims originally made in 1993 were investigated but charges were not brought against the comedian.
Farrow broke her silence in the wake of Allen's 24th Oscar nomination and his 16th for screenwriting.
"For so long, Woody Allen's acceptance silenced me," Farrow said. "It felt like a personal rebuke, like the awards and accolades were a way to tell me to shut up and go away.
"But the survivors of sexual abuse who have reached out to me – to support me and to share their fears of coming forward, of being called a liar, of being told their memories aren't their memories – have given me a reason to not be silent, if only so others know that they don't have to be silent either.
"Today, I consider myself lucky. I am happily married. I have the support of my amazing brothers and sisters. I have a mother who found within herself a well of fortitude that saved us from the chaos a predator brought into our home.
"But others are still scared, vulnerable, and struggling for the courage to tell the truth. The message that Hollywood sends matters for them."
Allen has described the allegations as "disgraceful" to the Hollywood Reporter and intends to respond soon.