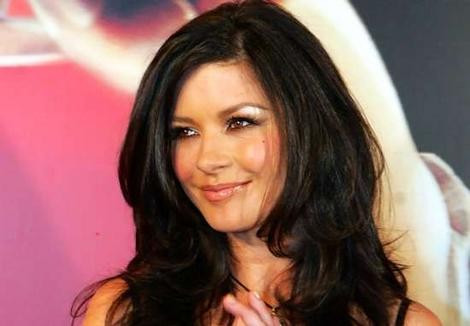 Bipolar sufferer Catherine Zeta-Jones has revealed that she is tired of being constantly questioned about her condition.
The Welsh-born Hollywood actress, who went public with her diagnosis last year, made the comments during an appearance on ABC's Good Morning America.
She said she never wanted "to become the poster child" for the mental illness.
Zeta-Jones, who recently made a donation to the April Jones search fund, said: "You know what? I'm sick of talking about it because I never wanted to be the poster child for this. I never wanted this to come out publicly. It came out."
Although initially reluctant to discuss her bipolar further, the Chicago star said she was learning to manage her illness.
"I dealt with it in the best way I could and that was just saying: 'Hey, I'm bipolar.' Everyone has things going on and we deal with them as best we can.
"We can't go jump from the rooftops shouting 'I have this, look at me, victim'. No, we all have issues in our life and I'm really lucky that I have great friends, great support and that's all I can do."
The award-winning actress, who is married to Michael Douglas, announced that she had the disease after being treated in a psychiatric hospital in April 2011 for manic depression.
Her spell in hospital was reportedly triggered by the stress of dealing with her husband's battle with throat cancer.
She said: "If my revelation of having bipolar has encouraged one person to seek help then it's worth it."
In November she admitted in the US edition of Instyle magazine that it had not been an easy journey.
"It's been an intense time, in good ways and bad. You find out who you really are and who you are married to. You find things inside yourself you never imagined were there," she said.