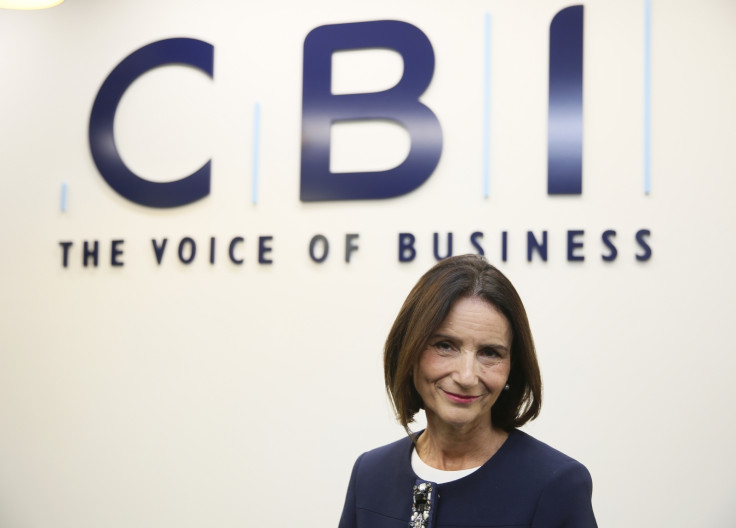 The Confederation of British Industry (CBI) has called on the government to increase public investment by £6bn ($7.32bn) per year. This could be achieved by increasing public sector net investment spending in the upcoming parliament to 2% of GDP, one of the many proposals it has made to the government.
In a report emailed to IBTimes UK, the business organisation, which speaks for 190,000 businesses called on the government to invest for the future and make boosting productivity and business confidence a top priority.
The CBI laid out a few more proposals and said that a portion of this increase in public investment should be spent towards essential local transport infrastructure. This would increase the scale of regional labour markets, which in turn would drive productivity, the CBI said.
Aiming to boost innovation, the CBI proposed that the government should publicly commit to a long-term target for R&D spending of 3% of GDP. It also called on the government to double the funding for Innovate UK, the country's innovation agency.
CBI asked the government to super-charge its R&D tax credit system by 50%. It said this credit should not be limited only to research firms, but should be given to firms that are developing new products in the UK.
Another proposal by the CBI was to double the Annual Investment Allowance (AIA) to £1m until the end of 2018. This it said could attract more near-term investment. AIA, introduced in 2008, is an allowance for tools and equipment meaning a business can write them off completely against taxable profits. The current AIA stands at £500,000.
The CBI also proposed for the use of business rates to incentivise productive investment, which should be directed to manufacturers by exempting their investments in new plant and machinery from rates bills.
The final proposal by the organisation was aimed at infrastructure investments. CBI called on for a speedy delivery of planned infrastructure. In this regard, it asked for clear timeframes and implementation plans.
In the report, the CBI said that the proposals were being made at a time, when there was a need for the government to stimulate confidence and investment in the country in the short-term and balance productivity growth across all regions in the long-term. It added that while the UK economy had shown resilience following the Brexit vote, economic uncertainty remained.
It further called on the UK Chancellor to lay a foundation that would allow businesses to navigate this uncertainty. Explaining the same, Carolyn Fairbairn, Director-General at the CBI said, "The Chancellor should capitalise on the UK's core strengths, setting out a pro-enterprise agenda that instills confidence and kick starts investment.
"With huge variations in productivity between different parts of the country, the top priority must be to set out a programme that will get our regions firing on all cylinders and supports businesses to innovate, invest and create jobs in the years ahead."