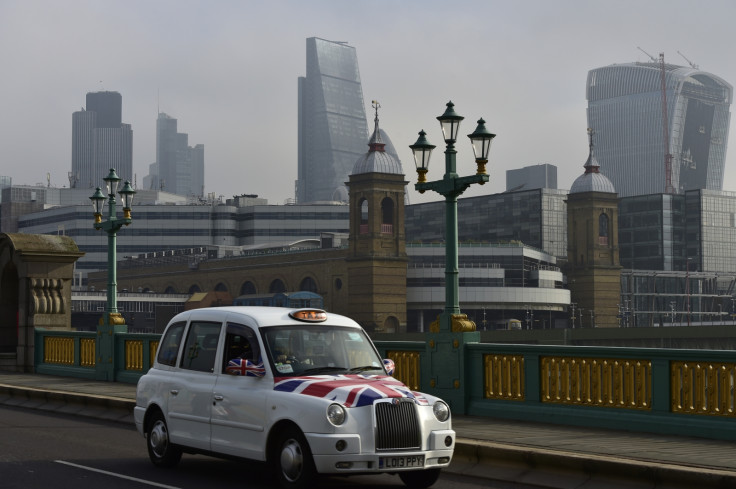 Demand in the UK services sector has improved marginally in the three months to February. This was according to the latest quarterly service sector survey published on Monday by the Confederation of Business Industry (CBI).
According to the survey report seen by IBTimes UK, business volumes edged up for the first time since May 2016. This it said comes following two consecutive quarters of declines.
This improvement, the report said was amid stronger demand for consumer services companies such as hotels, bars, restaurants, travel and leisure. While 43% of them reported a rise in business volumes, 10% said they had witnessed a decline, giving a positive balance of 33%. This marked the highest levels seen since August 2015.
With regards to optimism about the business situation when compared to three months ago, 20% firms in this sub-sector said they were more optimistic, while 13% said they were less optimistic. This net positive balance of 7% marked an increase for the first time in three-quarters.
Meanwhile, business and professional services, the other sub-sector was revealed to have seen a more subdued picture. Companies in this sector which include accountancy, legal and marketing firms were reported to have seen flat business volumes in this period.
While 24% of them reported an increase in volumes compared to the previous quarter, 23% said it was down, giving a positive net balance of 1%. With regards to the upcoming quarter, a net 4% of firms said they expected volumes to rise modestly.
That said, overall optimism in this sub-sector was down 1%. This is however not a surprise as it follows three-quarters of negative sentiment.
Meanwhile, average selling prices were seen to rise across both these sub-sectors. However, despite this, overall profitability was down. This was expected to continue to decline in the next quarter amid expectations of an increase in costs per person employed.
The report also threw light on capital expenditure and employment. While companies are expected to spend more on information technology in the next 12 months, spending in other areas such as land, buildings and machinery is predicted to be unchanged.
Meanwhile, firms said there was a quarter-on-quarter growth seen in the total number of people employed in his period. They further said this would increase in the next quarter.
Commenting on the findings, Rain Newton-Smith, CBI Chief Economist, said: "The service sector is ticking along with business volumes holding up this quarter and a less pessimistic outlook on the office and shop floor than in recent months.
"Firms anticipate increasing pressure on margins over the next quarter, with the strongest expectations for price growth in 10 years, making the business environment that bit tougher.
"As a first step towards easing the Business Rate burden, the Chancellor should use next month's Budget to bring forward the switch from Retail Price Index (RPI) to Consumer Price Index (CPI) uprating to 2018/19."
The survey was conducted between 27 January and 14 February. It included replies from 121 business & professional services firms and 58 consumer services firms.