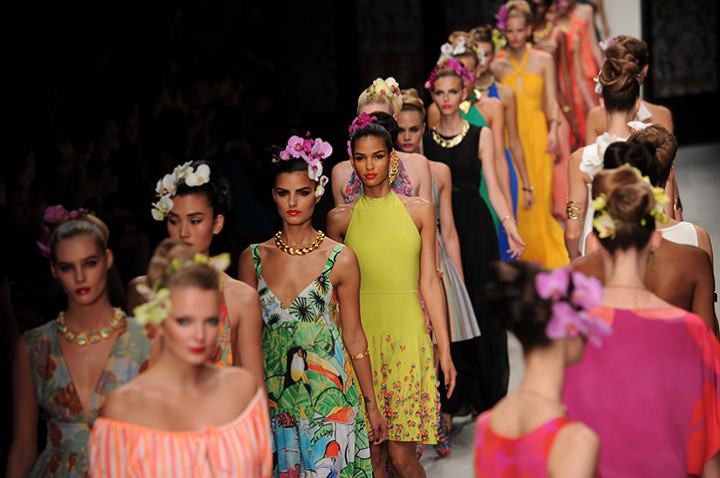 To all the fashion lovers the most important date on your calendar is almost here - London Fashion Week officially starts tomorrow.
Set over five days from 12 to 16 September, the schedule is packed with shows, presentations, installations, showrooms, events and glamorous cocktail parties from the best and brightest names in the industry.
British fashion is known for celebrating both classic heritage brands and edgy niche designers, making for an exciting and eclectic crowd.
This year, major houses including Burberry, Temperley London and Vivienne Westwood will show off their eye-watering collections as will up-and-coming designers, such as Faustine Steinmetz and Bora Aksu.
Celebrities and industry insiders will be watching like a hawk from the front row as they get a glimpse of next year's trends.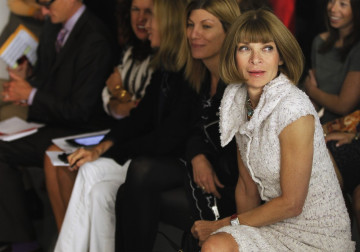 With such an array of fashion fabulousness about to begin it's easy to get side-tracked, so here are a few pointers to get you ready for the week.
London Fashion Week Pass
If you haven't got a ticket don't panic, there will be plenty of events that are open to the public through out the week. The official festival of style takes place at Somerset House but there are all kinds of fun celebrations happening around the city; check out the events schedule.
The London Fashion Week website has also geared up to bring live streaming straight from the catwalk shows.
London Fashion Weekend
Once London Fashion Week is over, London Fashion Weekend begins at Somerset House. It will be a three-day event hosting catwalk shows, discussions and a boutique marketplace open to the general public.
Pamper
Fashion week is such an action-packed day, which kicks off with early morning shows and ends with late-night parties, so be sure to get enough sleep the night before. Everyone will be snap happy with the press and independent bloggers documenting the event, so be sure to step up your beauty routine for all those pictures.
Chic but Comfortable
Just because it's fashion week doesn't mean you need to arrive in 10in stilletos, aim to be dressier then usual but not overdone. Style up your look with statement jewellery or a chic handbag but remember you are likely to be on your feet all day, so comfort is important.
Battery Life
Somerset House provides free wi-fi all day but in-between taking photos and updating Instagram, batteries can end up drained. Fortunately there are areas where you can charge your devices, but just to keep ahead, make sure you purchase a rechargable battery to take along with you.