On a stage decorated with a huge rebel flag, good ol' boys wearing jeans and Stetsons or US Civil War uniforms are dancing to country and western songs with southern belles wearing hoop-skirted ball gowns. Others are mingling at food stands selling Southern fried chicken and buttermilk biscuits.
But we're not in South Carolina or Texas – this is Santa Barbara d'Oeste, in Brazil.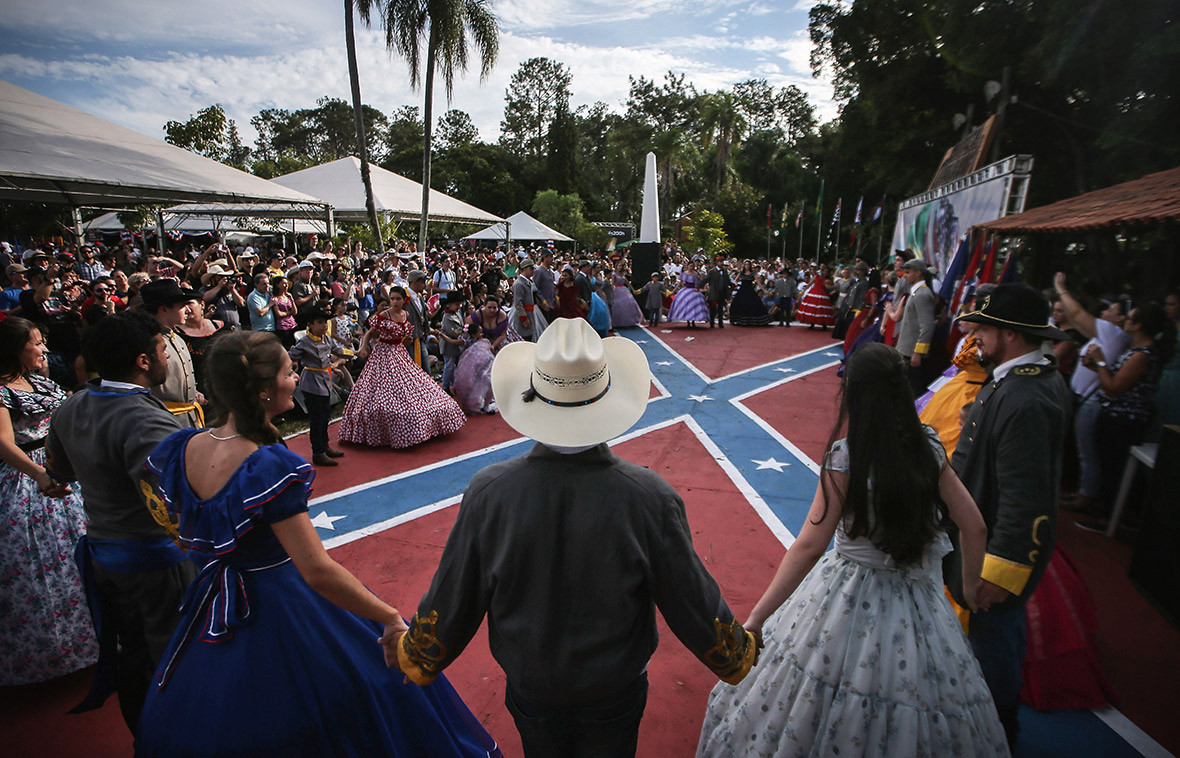 The Festa Confederada, or Confederate Party, is put on every year by descendants of families who fled from the southern United States to Brazil after the end of the US Civil War. Thousands of Southerners moved to Brazil in the 1860s and 1870s, lured by promises of wealth and freedom. Slavery had been outlawed in the US in 1865, but it was still legal in Brazil, so the Americans could own slaves to work in the fields. Brazil was the last country in the Americas to abolish slavery, finally banning it in 1888.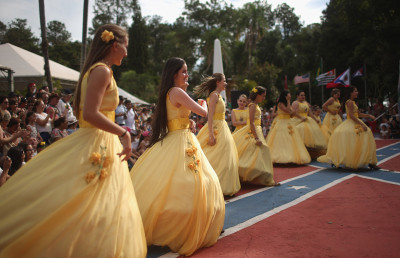 Many of the colonists returned to the US, but some settled and assimilated with local Brazilians. Today, their descendants are racially mixed and many don't speak English, but they celebrate their heritage. The festival is held at the American Cemetery, or Cemiterio dos Americanos, where the settlers are buried, the epitaphs on their gravestones written in English.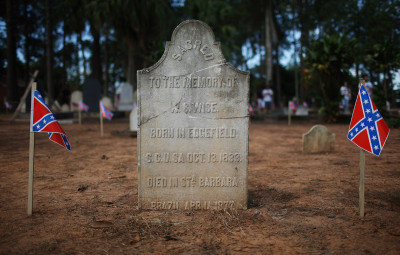 The festival is not associated with the negative connotations of the Confederacy, and the flag carries no stigma or political meaning in Brazil.