The Blitz aerial bombing offensive started on 7 September 1940 in the docks of east London, and ended on 11 May 1941. To mark the 75th anniversary of the end of the bombing campaign, IBTimes UK presents composite images showing bombed areas of London during the Blitz, merged with the same scenes today.
Over a period of 267 days, 16 British cities were bombed. The Luftwaffe targeted ports such as Liverpool and Hull and industrial cities such as Birmingham and Coventry. But London bore the brunt of the attacks. Between September and November 1940, around 30,000 bombs were dropped on the capital. Around 28,000 Londoners lost their lives in the bombing raids, and more than one million London houses were destroyed or damaged.
On the afternoon of 7 September 1940, the largest collection of aircraft ever seen crossed the Channel. Almost 1,000 German planes – nearly 350 bombers escorted by more than 600 fighters – laid waste to the docks in east London. Around 450 people were killed in this first attack.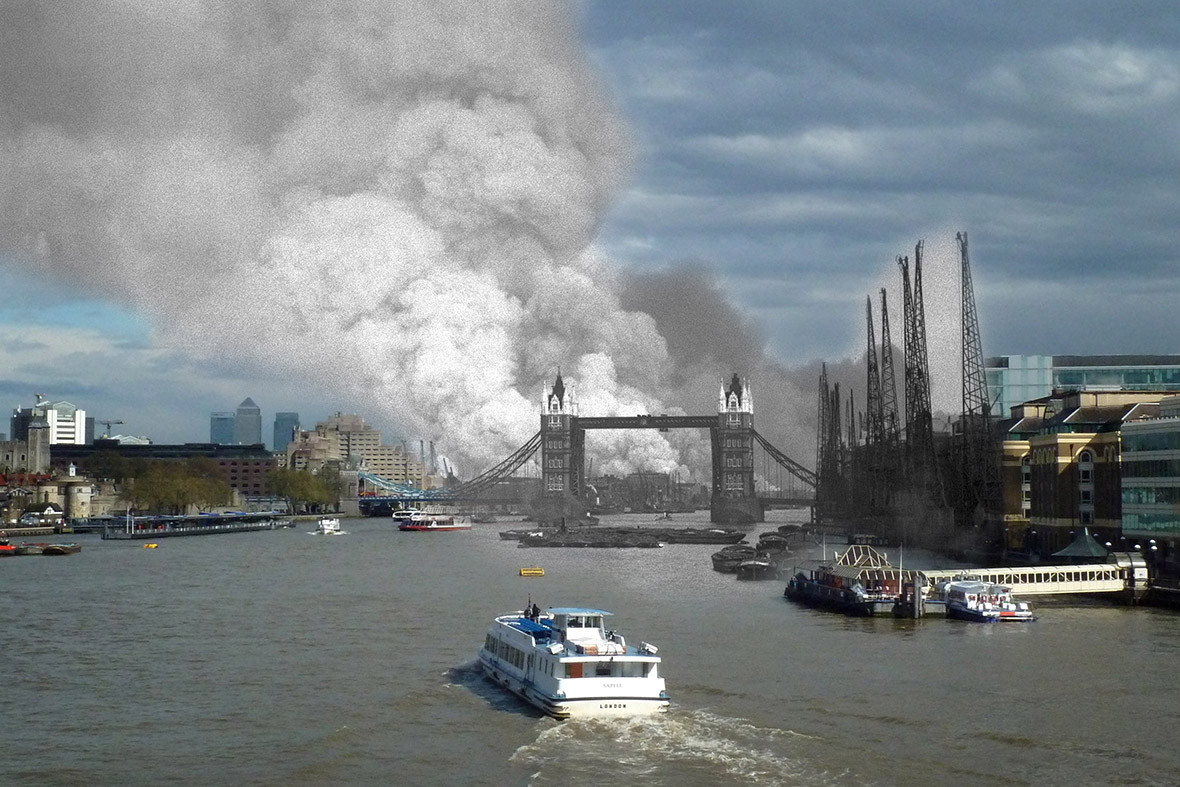 The bombers returned every day for nearly two months, dropping explosives on London for 57 consecutive nights. On 29 December 1940, huge swathes of the city were consumed in a firestorm caused by incendiary bombs. The area between St Paul's Cathedral and the Guildhall was devastated in what has become known as the Second Great Fire of London. Wren's great cathedral, however, was virtually unharmed.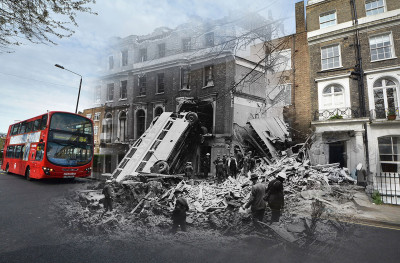 During the constant air raids, many Londoners sheltered in the Underground stations, singing songs and playing games to keep their spirits up.The British fortitude and defiance in the face of the endless bombing gave rise to the term 'Blitz spirit'.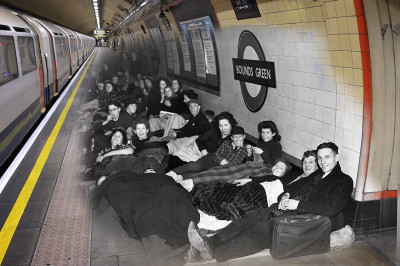 As the war progressed, Nazi Germany turned its attentions to the invasion of Russia, bringing the Blitz to an end. On 10 May 1941, the Luftwaffe mounted one last major bombing raid on London. Bombs fell across the city, killing almost 3,000 people and hitting the Law Courts, the Tower of London, Westminster Abbey and the House of Commons.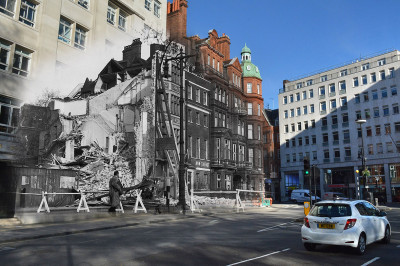 London's Second World War bomb sites have gone, but the city still bears the scars of the Blitz. Walk around the capital and you may notice a row of Georgian terraced houses interrupted by a modern construction. You can see evidence of rebuilding: brickwork that doesn't quite match. Tower blocks. A huge Brutalist housing and theatre complex. All of this adds to the patchwork of London's architectural styles. Like the Great Fire of London, the Blitz gave London an opportunity to evolve.