People gathered at the Soviet War Memorial in Treptower Park, Berlin to commemorate the 71st anniversary of the day Nazi Germany surrendered to the Soviet Union, marking the end of the Second World War. Among the hundreds of people paying their respects on Victory Day were former Soviet service members, children dressed in Soviet-era uniforms, and an ultranationalist Russian motorcycle gang that has been linked to president Vladimir Putin.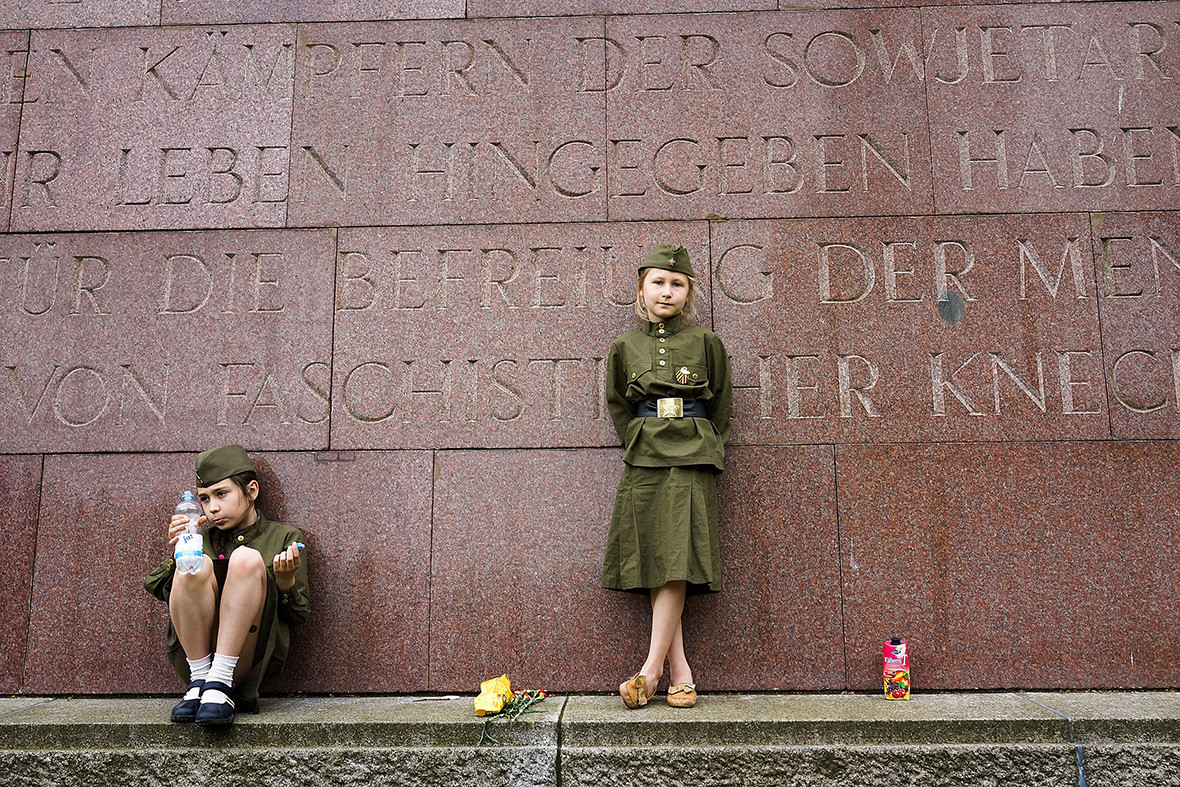 The controversial motorcycle club, Night Wolves – known for its vocal support for Russian President Vladimir Putin – arrived in Berlin after completing a 3,728 mile journey from Moscow. The motorcade retraced the Soviet Red Army's march towards Berlin 70 years ago at the end of the conflict. They visited a number of countries along the way, including Slovakia, Belarus, Czech Republic and Austria, but were denied entry to Poland.
In an interview with Sky News during their road trip, gang leader Alexander Zaldostanov, also known by nickname The Surgeon, said: "We would like to remind Europeans that it was Russia that saved them from the fascist hell. It was first and foremost us – 30 million Soviets paid the price for this victory. We want people to remember this sacrifice."
In the past, it has been widely stated that Putin is an official fan of the Night Wolves gang, regularly endorsing and riding with the gang on his own three-wheeled Harley Davidson motorcycle. It had also been alleged that the gang's operations have, in part, been supported and funded by the Russian government.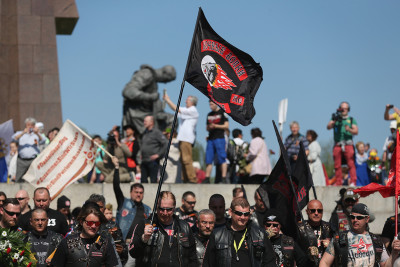 Built to commemorate the 80,000 Soviet soldiers who lost their lives during the Battle of Berlin, the memorial at Treptower Park is one of three Soviet monuments in Berlin. The other memorials are located in Schönholzer Heide in Pankow and Tiergarten Park, a large public park to the west of the city centre. Both of these also saw commemorations for Victory Day.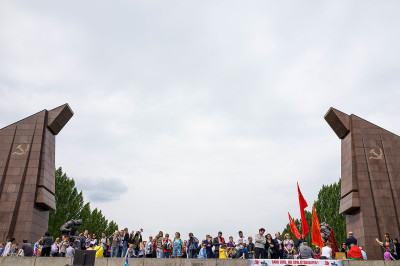 Russia showed off the strength of its military war machine in a grand Victory Day parade on Moscow's Red Square.