Danniella Westbrook's nasal septum famously collapsed as a result of her cocaine addiction and now the former EastEnders star has opened up about her battle with drugs. The 42-year-old spoke frankly about wrestling with her inner demons on her second night in the Celebrity Big Brother house.
Speaking to fellow contestants Darren Day and John Partridge while the trio were locked away in The Box, she revealed that her downward spiral started at the tender age of 14 when she tried cocaine for the first time.
At the height of her £400-a day addiction in the late 1990s Westbrook was sacked from her role as Sam Mitchell on EastEnders. In 2014, after 12 years of being clean, she flew to Magaluf and embarked on a drugs and sex binge following her split with her then toyboy lover Tom Richards.
"This is it for me now. I need to clear the s**t that I'm carrying," she said before adding that although she is now clean, abstaining was no easy feat.
"Being in the same room as that stuff now is impossible," she explained. "I try not to think about it. I remember when I first relapsed, I was like 's**t'. At that point, I knew my life was on the edge of spiralling out of control."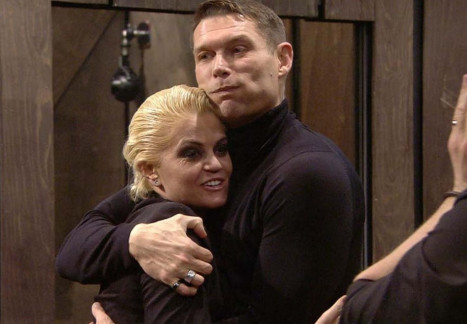 However, the mother-of-two insisted that the fame was far more addictive than cocaine "It's by far the most addictive thing out there," she explained. "I see that in a lot of people. Especially the ones who are reality-based stars. They are desperate for that fame."
Her emotional outpouring appeared to touch a nerve with Day because he admitted that he started using cocaine when he was 28 years old and he was immediately hooked. "Oh yeah, it will get you," Westbrook replied. "And when it does, you will never be able to have a relationship with any person or any job. You can't while you're on that stuff."