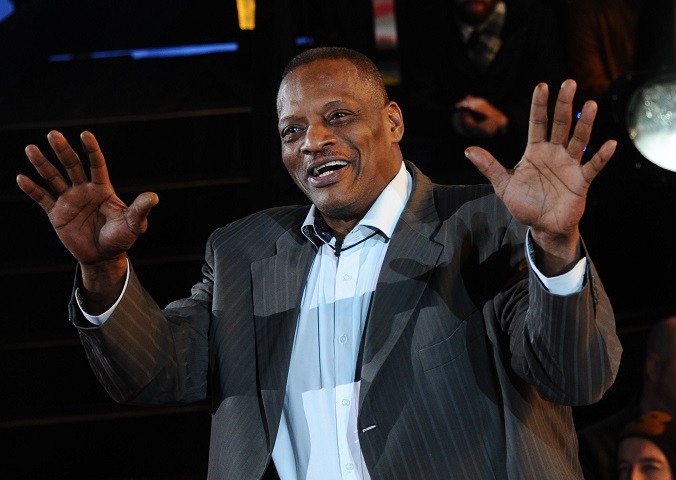 Veteran US singer Alexander O'Neal has left the Celebrity Big Brother house after receiving a warning for homophobic slurs, Channel 5 confirmed.
O'Neal, 61, has become the third person to leave the show without being voted off by the public following the departures of Coronation Street actor Ken Morley and the former Baywatch actor Jeremy Jackson.
O'Neal received a formal warning from the show's producers after he got into an altercation with celebrity gossip blogger Perez Hilton.
Tensions between the pair had started to escalate in the house, with Hilton purposely antagonizing the singer by blowing him kisses and following him from room to room.
Eventually, O'Neal reacted angrily to the blogger, telling him: "I know what you want, but you're not going to get it. I know exactly what you want. And in America, you know what you'd get, don't you? You want that now, but you're not going to get it. You're taunting me. You're coming over here, you're following me, you're bothering me.
"You're not going to say one word. You're just going to sit there with that silly-ass f****t look on your face."
After apologising for using the slur, O'Neal has now decided to leave the house. In a short statement, Channel 5 confirmed: "Alexander O'Neal has chosen to leave the Celebrity Big Brother House."
News of his departure was read out to the remaining housemates, who include Katie Price, Katie Hopkins and George Best's son Calum.
The message said: "To all my housemates, I've had a great experience with you guys and I have mad love for almost all of you. I want you guys not to be sad that I'm leaving and to not let my departure interrupt your experience."
O'Neal's departure is the latest controversy surrounding the programme. Morley, 72, was evicted from the show for using unacceptable language including repeated use of the word negro.
Jackson, 34, was also thrown off the show for attempting to open glamour model Chloe Goodman's dressing gown. He later received a police caution for common assault.