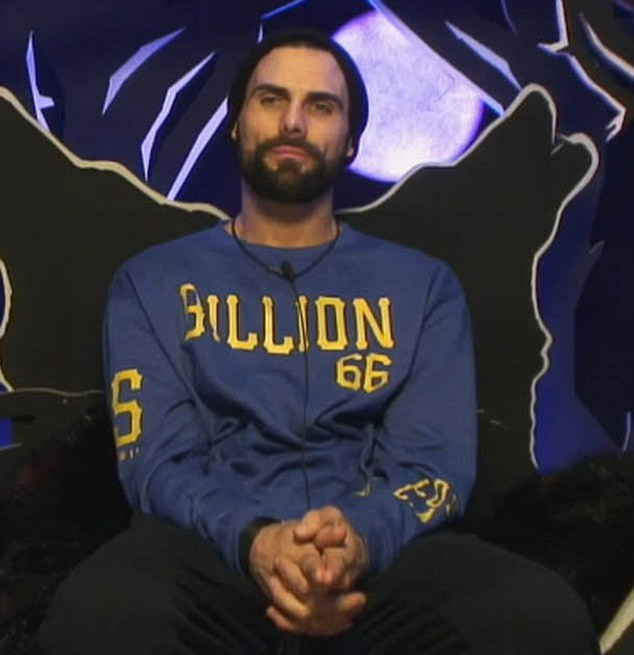 Just three days into the new series of Celebrity Big Brother and the house has imploded following accusations of sexual impropriety, lewd conduct and misogyny.
An incident between Jeremy Jackson and page 3 model Chloe Goodman resulted in the American actor and producer being ejected from the house for his "wholly unacceptable behaviour."
The incident occurred after the 34-year-old, in an apparently inebriated state, and after vomiting in the toilet, is alleged to have manhandled Chloe.
The model was seen exiting the toilet in her robe in tears saying: "Seriously Jeremy, that's no ok. I'm leaving."
She alleges that the US star lifted her dressing gown and exposed her breast as she tried to help him while he was throwing up.
She was comforted by Cami and Nadia Sawalha before being called to the diary room. "He just literally out of the blue, opened up my dressing gown top to expose my boob," she said.
Clearly distressed by the incident ,Chloe told Big Brother: "I know I have done page 3 but that was my choice. Jeremy putting his hand up my dressing gown was not my choice. It was just a shock. I would feel safer if he was not sleeping in the same room tonight."
Celebrity blogger, Perez Hilton confronted him saying: "Why did you touch her robe?" Jeremy replied: "I'm drunk. I thought she was wearing a bathing suit. I didn't touch her body. Curiosity killed the cat."
Wow just heard what Jeremy did in #CBB what a joke I'm glad he's been removed, I knew that he was unhinged but my god

— Eleanor Cox (@Dr_coxy) January 10, 2015
Hilton later expressed his concerns for his own safety following the incident, calling Jeremy 'borderline scary'.
The 36-year-old gossip blogger said later: "The fact that Jeremy is boozing a lot, and he's just coming off a bad break up, makes me think he's not in a very mentally stable state right now. There's entertaining and then there's scary, and he's borderline scary.
"I'm not safe in this house with that man. No other man in this house would do that," he added. "I am genuinely concerned by him for my safety. I do not think he should be left in the house." Jeremy was removed from the scene and questioned by Big Brother about the incident.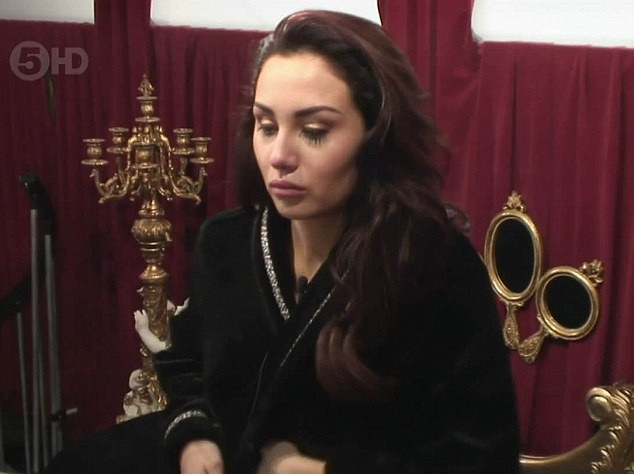 Attempting to explain his conduct he said: "I had a few different types of alcohol. I had a girl in the room with me and with her boobs in my face. There were some malfunctions and I thought is that a malfunction or is she making a pass it me. When I grabbed the tip of her robe and I see she's naked. I didn't know she was naked. Why come into a private room with me when you're naked?"
"I think because of the alcoholic beverages and out of innocence or that I was bold enough or dumb enough I lifted her robe. Out of flirtation," he added.
When asked by Big Brother whether he considered his behaviour acceptable he said: "When you say it like that it sounds disgusting. It's not acceptable and I made mistake and now I'm in boiling water for it. Believe it or not I was just being silly. I'm too emotional and wounded to gauge any relationship or flirtation with any woman. But you have to walk a mile in my shoes."
I completely understand why jeremy has been removed. What i dont understand is why ken hasnt been removed yet?!?! #CBB #shockingscenes — Samantha Creegan (@SamCreegan) January 10, 2015
"Besides apologising and insisting that it was not a ripping open and aggressive act, I accept all the ramifications," he said.
Big Brother explained that they had not choice but to remove Jeremy from the show.
Big Brother told him: "As a result of your actions, Big Brother has no other choice than to remove you from the house,' ordering him to leave through a side door as the closing credits rolled on the empty seat."
The controversy resulted in the show being broadcast at the later time of 10pm. A statement announcing the news read: "Tonight's episode of Celebrity Big Brother has moved to the later time of 10pm on Channel 5." A further warning followed stating that the show "contains very offensive language and behaviour and adult themes, serious and unwelcome physical interactions between the housemates."
The incidents in the house had "Jeremy" trending, with social media users expressing their disgust at his conduct.
"Wow just heard what Jeremy did in #CBB what a joke I'm glad he's been removed, I knew that he was unhinged but my god," wrote one person on Twitter.
If that wasn't enough, British TV actor Ken Morley also received a formal warning for his offensive and sexist language.
He first made an inappropriate comment about watching the women in the showers and repeatedly made sexual references to the women using words such as "whore" and " half-s***." He was challenged by the housemates for his behaviour and attempted to excuse himself by suggesting he was referring to her dress.
"I find it offensive whether you're joking or not. Because it's very sexual," said Sawalha.
In face-to-face nominations the actor was almost unanimously nominated by his housemates to be the first to exit the show.
During nominations Patsy Kensit referred to the incident as 'bathroom-gate" and said that she would be glad if Ken goes home. Tensions escalated further when Ken had a verbal spat with Perez following an overtly sexual comment directed at Calum Best and Cami.
"Now you're showing yourself to be a misogynistic pig," said the journalist. "I'll say it for all the women you are a f****** disgusting, homophobic pig."
"Goodbye irrelevant American neurotic," replied Ken.
Jeremy should not have passed the psych test Channel 5. Sexism, Racism, Sexual Assault. You've gone too far #CBB #Ofcom

— Grace Gibbons (@graciegibbons) January 10, 2015
He also referred to Alexander O' Neal as a "nasty n****." The singer calmly reprimanded Ken for his use of the word to which Ken replied using yet another offensive word to describe a black boy.
"That'll get you're a*** kicked too," replied O'Neal.
The Coronation Street actor made matters even worse when he reportedly suggested to Chloe that she disregard Jeremy's earlier inappropriate behaviour.
"He told me Jeremy is big Jewish film producer. Don't f*** yourself up," she said.
A horrified Julia Sawalha said: "He's a very nasty, dangerous, little man and he's running wild."
While the series was expected to be explosive, just three days in and some of the new housemates have set a whole new low for the controversial reality TV show.