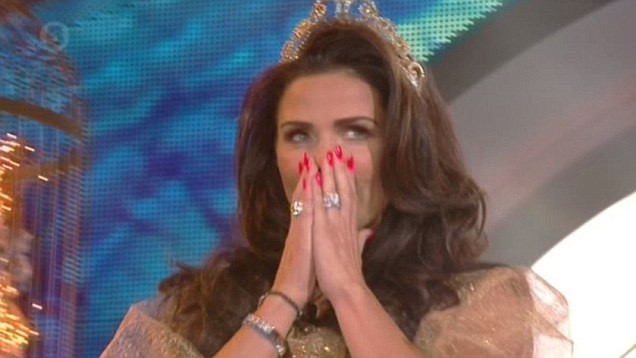 One glamour model left Celebrity Big Brother only to be replaced by the queen of them all, Katie Price.
In the first live eviction of the series, Chloe Goodman was voted out of the show after receiving the fewest votes from the public.
Dressed in full period costume, she tore off the wig she'd been wearing and waved it in the air. Talking about her early exit she told host Emma Willis: "It's always brutal. I went in there and did what I wanted to do, I was myself."
Commenting on the tensions in the house she said: "Honestly I've never... you know every year I watch the show, and I see people say they wanna leave, but genuinely there isn't one person in there that is enjoying themselves to the point they wanna stay. I never expected it to be as hard as that, and as easy at the same time."
Speaking to Big Brother's Bit On the Side host Rylan Clark, the 21-year-old said she was relieved to leave the house.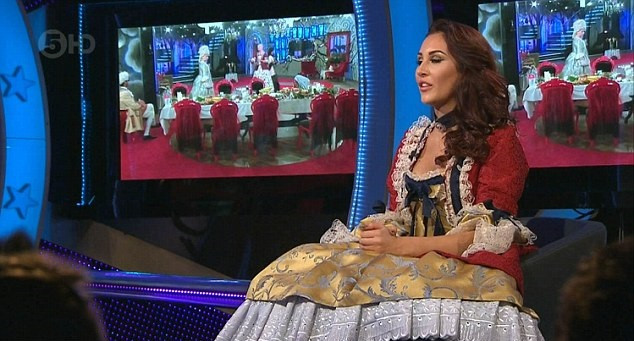 "Nobody wants to be the first to leave ... but it's probably best me being out now rather that shooting myself in the foot."
The show was always expected to be explosive, but the contestants have been caught in a relentless storm of rows, manipulations and cattiness. Just three days into the new series and Ken Morley and Jeremy Jackson were booted off in disgrace for their inappropriate behaviour, as the house appeared to implode.
"I have never experienced anything like this in my life," said Goodman. "And even in there people are realising I don't think its meant to be like this. I can't put it in words. Its ridiculous. Its not easy being the younger ones in the house. When its 24 hours a day you're living in there, eating in there, that becomes your home. You don't realise what its like."
"It would have been nice to get to the final, but I had a chat with myself, where I thought 'is this really worth it?' I was one of the stronger ones so God help the others," she added.
The announcement of a surprise entry into the house added to the mounting tensions and it was revealed that Katie Price would be joining the housemates.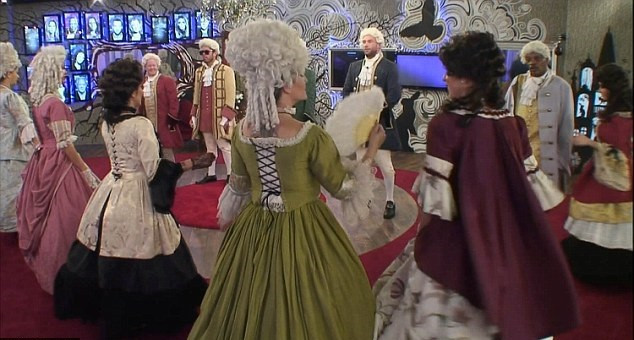 It's thought her arrival may result in a clash of egos with Katie Hopkins. The two have been embroiled in a war of words after the Apprentice star criticised Price for naming her new daughter Bunny.
"I don't know what I'm going to be like in the House. Most people probably want me to say I'm going to go in there and I'm going to stir the pot. I'm not going to say I'll be like that because until I'm in there, who knows? I might go in the House and become really good friends with Katie Hopkins; you don't know what is going to happen. I will take her as I find her and treat her accordingly.
She added: "I haven't been in this situation before. I'm a mysterious girl so you will have to wait and see!"
The model and businesswoman has reportedly been paid £500,000 to appear on the show. However, as she made her grand entrace dressed like a Princess, she could barely hold back her tears. She admitted that she was struggling with the prospect of being away from her children for an extended period of time. She has a 5-month-old daughter Bunny and four other children Harvey, Junior, Princess and Jett.
"I am so nervous. Oh my God, I can't stop crying, I don't know why. I'm going to miss my kids so much. I have been watching the show and I think I must be absolutely mad. I don't think I can handle it - hopefully, I'll calm it down a bit though. But it's crazy in there!"
"That is my biggest thing, the family," she revealed. "It's going to be hard because I don't even like having a night away from them, but I know that is part of the deal and you just have to get on with it ... I know I'll find it difficult."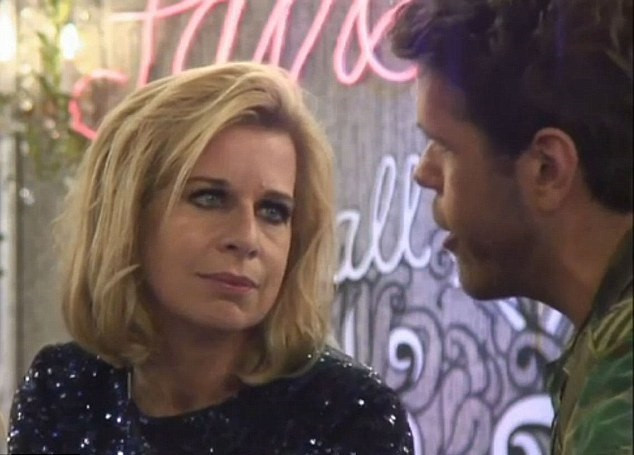 Before entering the house, Emma revealed that Katie had been given special powers to banish three of her new housemates to the gilded cage.
While she promised to make friends with her fellow celebrities, she decided to banish Perez, Cami and Nadia to the cage.
Explaining her decision she said: "I just wanna say to everyone, I have been watching the show, I know exactly how you're all doing and how you're being perceived. I don't want you to think that I'm going to that person because of how they're being perceived out there."
Banishing Perez she said: "Take it as a compliment. I think the house needs a f***ing break.
"The second one is Cami. I hear you love horses, I've got horses, I can't wait to get to know you. I'm gonna put you in there because you two keep arguing, and sort your s*** out.
"Nadia... I was on Loose Women with you not long ago, and you know I love you to bits. We can talk about that. You're such a strong woman and I get on with you," she added before sending her off.
While a temporary calm descends on the house in the absence of Perez, with the volatile characters on the show, it's just a matter of time before we witness the ultimate battle of egos between namesakes and nemesis' Katie Price and Katie Hopkins.