Celebrity First Dates: Jessica Wright, Richard Blackwood and Kelly Maloney are on a quest for love
Channel 4 launches new series tonight at 9pm.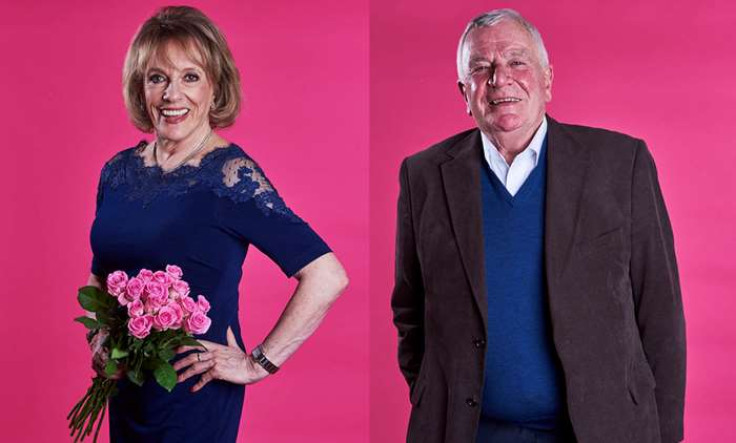 Our favourite Channel 4 show is back – now with added glitz. Celebrity First Dates launches tonight (8 July) at 10pm, and features everything we love about the regular show, including charming French maître d' Fred Sirieix and cringe-worthy moments galore.
The only difference is now some of the 'daters' are famous people on a quest for romance, proving that even the rich and famous need love and affection – something money can't buy.
Viewers will be fascinated as a few familiar faces fabulously fail in their amorous antics, featuring the likes of EastEnders' Richard Blackwood – who is after someone "exotic" – and The Only Way Is Essex star Jessica Wright.
Delighted by the fact that her date Tom doesn't watch the reality show, Wright says: "I'm just a normal girl in front of a boy," referencing Julia Roberts' all-too-famous line from Notting Hill. Sounds like TV gold already.
We'll also encounter some drama – as expected with celebs – as a chap paired with transgender boxing promoter Kellie Maloney has a change of heart and refuses to let footage of their date shown.
Meanwhile, singleton Esther Rantzen, 76, admits she has found life difficult since the death of her husband Desmond Wilcox in 2000. The TV presenter worries that her reputation scares men off, and is keen on her date Richard, until he quips: "May I say, for a lady of your advancing years, you were splendid company." Yikes!
Episode one also sees Paralympian table tennis player Will Bayley have a shot of finding true love in the daunting environment, which TOWIE star Wright has described as "the most nerve-wracking thing" she has ever done.
Meanwhile, in a future episode, viewers will be treated to Gogglebox's Scarlett Moffatt being wooed by a zealous young lad. We can't wait!
Watch Celebrity First Dates on Channel 4 at 9pm tonight (8 July).
© Copyright IBTimes 2023. All rights reserved.