Watching celebrities pant their way through the London Marathon has almost become as famous as the event itself, with Paula Radcliffe's toilet fiasco in 2005 never quite being erased from people's memories. Thousands of runners will take to the streets of London this Sunday (24 April) and many are pounding the treadmills like hamsters in last minute preparation for the nail-biting day, no doubt.
Some of the high profile names this year include new Top Gear presenter Chris Evans, an experienced runner who successfully completed 2015's 26-miler through London in four hours and 53 minutes. The Only Way Is Essex star Bobby Norris is swapping fake tanning for road running as he's also reportedly participating in the London Marathon, tweeting earlier this year: "I am proud to announce that I will be taking part in the 2016 @LondonMarathon for the @AnthonyNolan."
Other celebrities expected to join them are feisty courtroom reality star Judge Rinder, Welsh rugby star Shane Williams, Game of Thrones actress Natalie Dormer and Dame Kelly Holmes. As the speculation continues, IBTimes UK takes a look at some of the most memorable famous marathon runners in recent times.
Romeo Beckham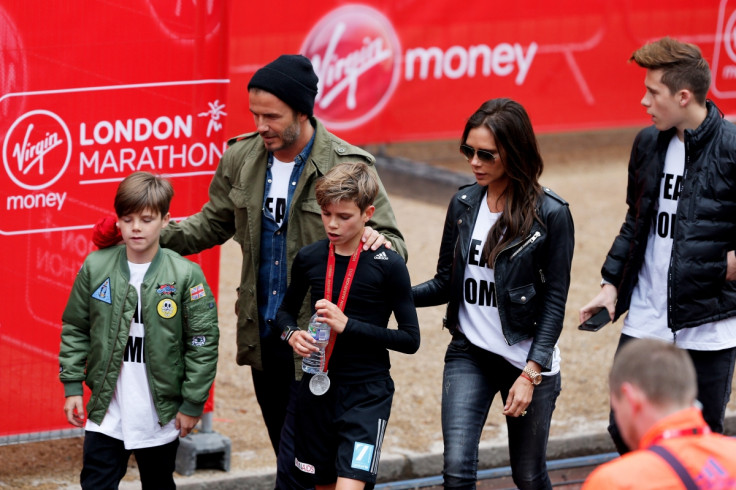 The second born son of one of the most famous families in the world, Romeo Beckham, took part in the 2015 London Marathon at 12 years old with his mum and dad cheering him on at the side-lines. Though a little tearful after crossing the finishing line, the Burberry model did his parents proud, with Victoria gushing, "We r so proud!! Romeo ran London mini Marathon for UNAIDS and 7 Fund x vb," on social media.
Christy Turlington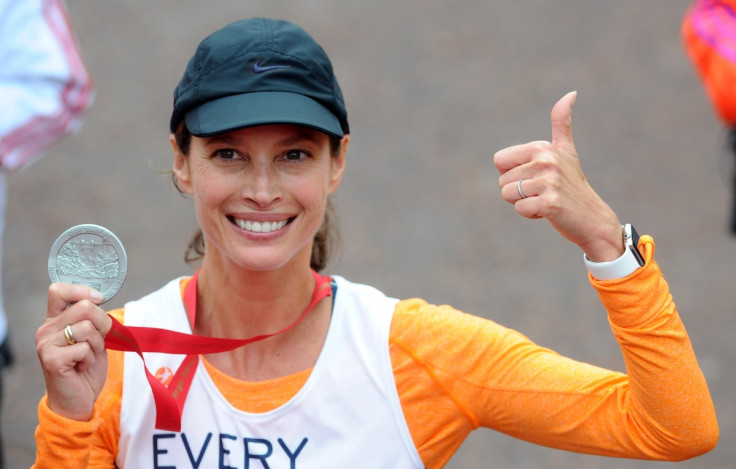 She might be a world famous supermodel, first represented in Calvin Klein's Eternity campaign in 1989, but Ms Turlington is not just a pretty face. A veteran of four marathons, Turlington completed last year's run in a personal-best time of three hours, 46 minutes. Her secret is to listen to her own body, telling Vogue: "I won't push myself beyond."
Jenson Button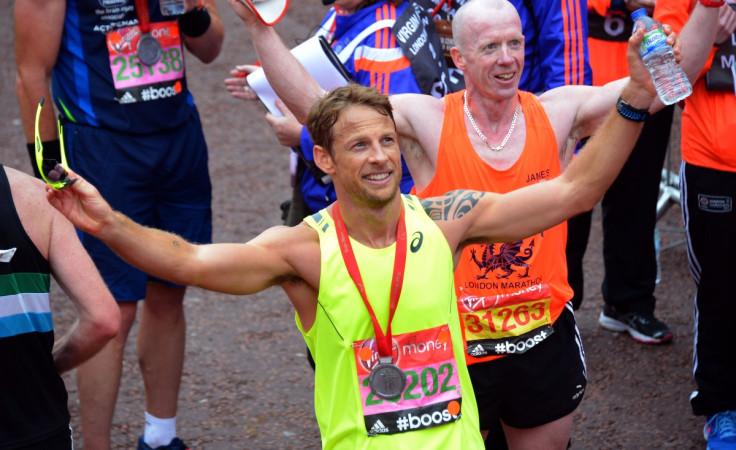 The British Formula One driver, who was the 2009 World Champion, also shattered his personal best time last year after completing the run in two hours, 52 minutes and 30 seconds. He was looking to beat his former benchmark of two hours and 58 minutes. He told the BBC: "People have put in so much effort and it's actually quite emotional. It was really cool."
Kim Murray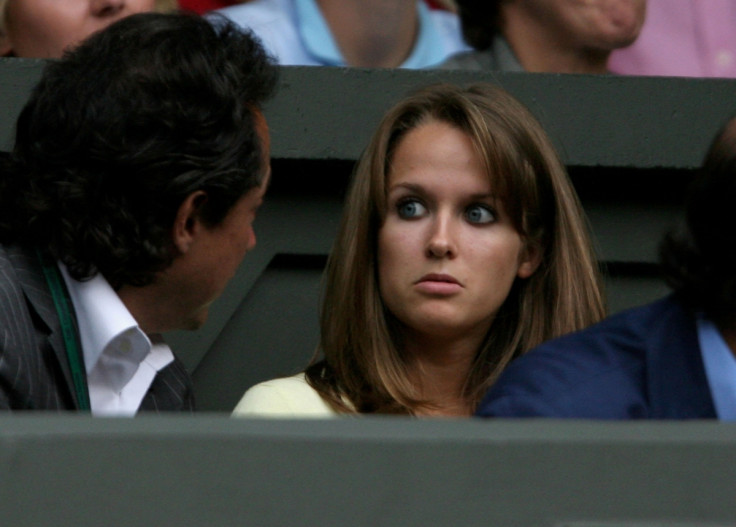 Then known as Kim Sears, the now wife of Wimbledon champ, Andy Murray, swapped places with her husband for the day as he supported her instead. Kim raised nearly £13,000 for Malaria No More UK with the completion of her first marathon, and while admitting to being "absolutely terrified" beforehand, there are no snaps of her running the 2014 London Marathon, despite her time being a respectable four hours, 44 minutes and 21 seconds.
Ed Balls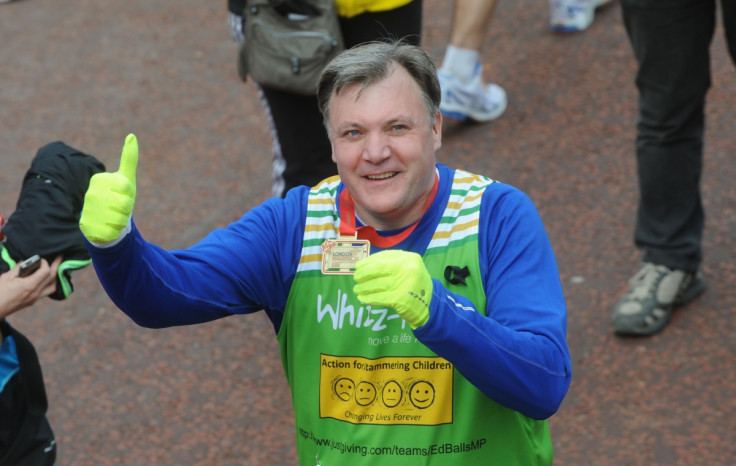 Labour MP Ed Balls also took part in the 2014 run and shaved 17 minutes off his 2013 time at four hours, 57 minutes and 40 seconds, and ran for charity Whizz-Kids. Several MPs joined him including Andy Burnham and Sadiq Khan.
Katherine Jenkins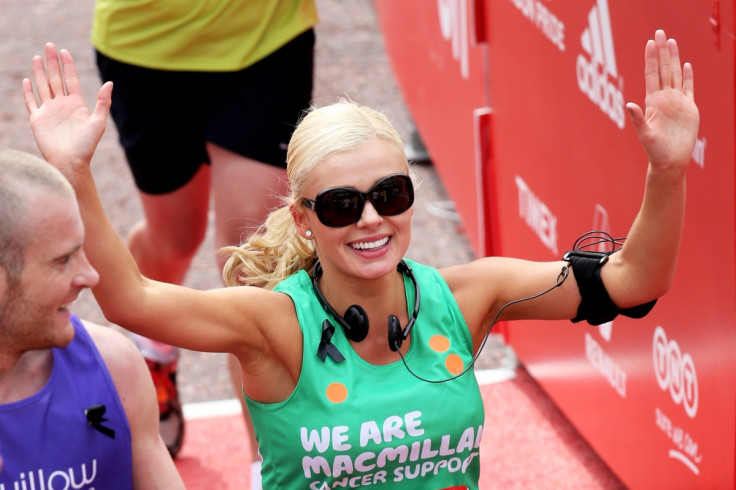 Welsh opera singer Katherine Jenkins managed to look flawless from start to finish with full make-up and diamond earrings in five hours and 26 minutes, making it a singing success. The blonde star ran in memory of her father Selwyn, who died when she was 15 after losing a battle with lung cancer, and she raised more than £22,000 for Macmillan.