A sea of brightly coloured vests, Lycra and fancy dress costumes will swell past Buckingham Palace and up The Mall before crossing the finish line of the London Marathon on Sunday (24 April). Almost 40,000 amateur runners will join elite athletes from across the world to run 26.2 miles round the capital, taking in famous sights including Canary Wharf, Tower Bridge and the Houses of Parliament.
Whether you're taking part in the race or cheering on from the sidelines, IBTimes UK has got your back with the ultimate guide to the big day.
Where does it start?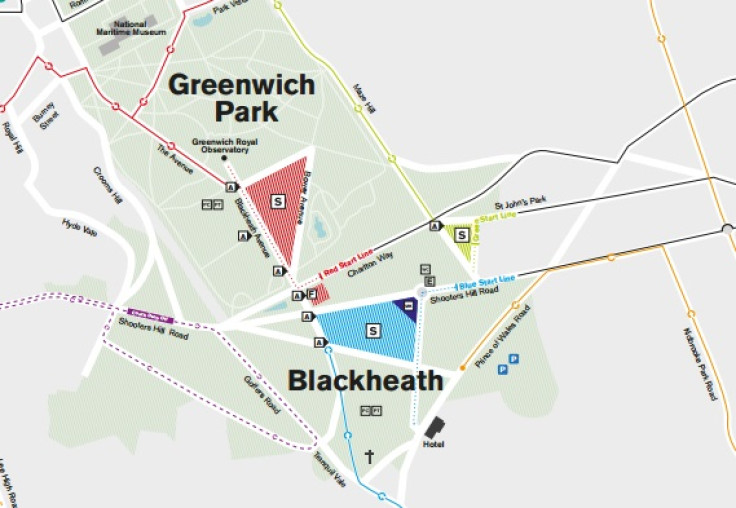 Runners will start at either Greenwich Park or a stone's throw away at Blackheath.
Running numbers 151 - 1,381, 1,382 - 23800 and 57051 - 60300: will start at the Blue Start (Blackheath)

Numbers 23801 - 29500 will use the Green Start (Blackheath)

Numbers 29501 - 31950 will assemble at the Fast Good for Age area, which is outside the main gates of Greenwich Park.

Numbers 31951 - 57050 will use the Red Start (Greenwich Park)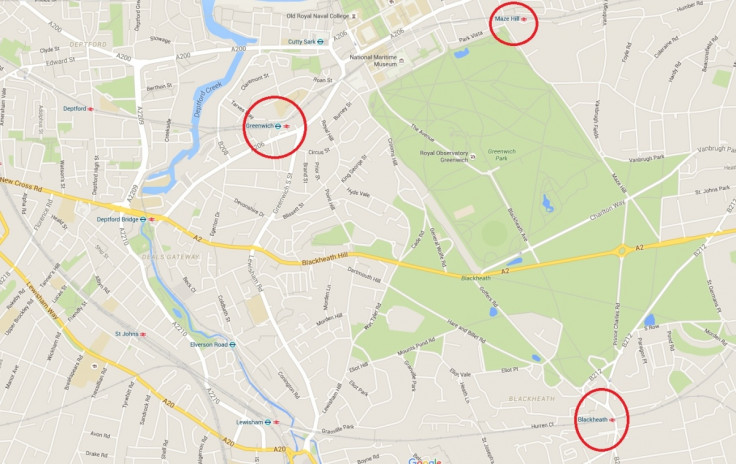 How to get to your start zones
Blue - Blackheath station Green - Maze Hill station Red - Greenwich or Maze Hill stations.

See nationalrail.co.uk for timetable or Transport for London.
Start times
8.55am: Elite wheelchair race
9am: Ambulant athletes
9.15am: Elite women
10am: Elite men, athletic championships men and women
10am: Mass start
Finish line
The Mall, just in front of Buckingham Palace
Drinks stations
Race sponsor Buxton will be handed out at every mile point starting from mile three with the last water available at 25 miles. Lucozade Sport is available at the start and at 5, 10, 15, 19 and 23 miles. Lucozade also supplies Lucozade Sport Gels at 14 and 21 miles.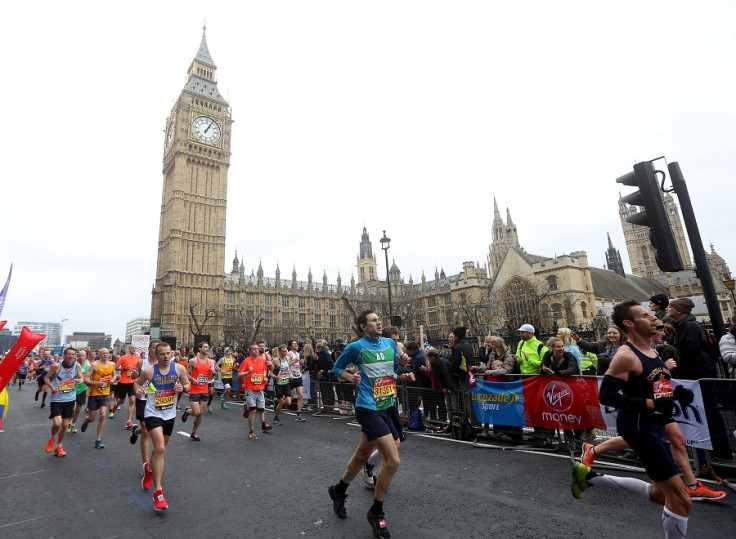 Where to watch on TV
BBC1 8.30am-1.30pm
Where to watch for spectators
Tower Bridge is one of the iconic viewing points but becomes crammed with spectators early on.
Pubs for a glimpse
Because if you're not running you might as well get a drink. The Bugle Horn is one of the first pubs runners in the mass event will pass along Charlton Park Road.
If that's a little too soon for a refreshment, why not wait until between miles six and seven when you can pay a visit to The Gypsy Moth or The Old Brewery in Greenwich.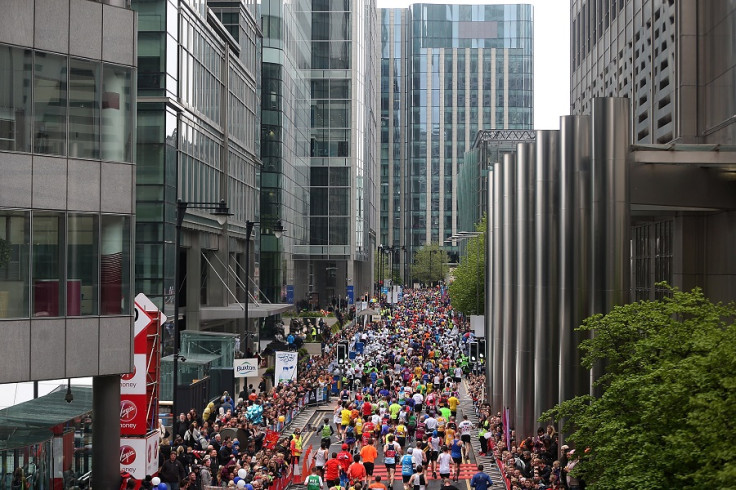 The Surrey Docks just before mile nine might not usually make it onto a list of London's best boozers but the benches it has outside could prove an invaluable vantage point. The Mayflower in Rotherhithe is around the 11 mile mark and The Kings Arms is just before the masses on Tower Bridge Road where you'll also find The Draft House and The Bridge House.
There's The Prospect of Whitby, with its terrace overlooking the Thames, at mile 13 and if you miss it first time round fear not – runners will loop back past it at mile 22.
In Canary Wharf there's Iberica and if it's cold there's always The Pearson Room with its glass facade overlooking runners. The Narrow is near mile 22 at Limehouse and as we near the final few miles runners will go past The Blackfriars and The Savoy Hotel before winding into Westminster where there's the Westminster Arms and St Stephen's Tavern.
Then, 26.2 miles after runners set off in east London, why not try and get a spot at Inn the Park in St James's Park, a short walk (hobble) from the finish line.