The Metropolitan Police will have special measures in place this weekend to guard London as fans of Manchester United, Everton, Crystal Palace and Watford join tens of thousands of runners in the capital. The FA Cup semi-finals are being played on Saturday and Sunday, with Palace vs Watford taking place the same day as the London Marathon.
Hundreds of thousands of sports fans will descend on the capital this weekend and the Met Police has worked with organisers to ensure events run smoothly. The force has also reassured spectators that while the terror threat in the UK remains at severe there is no specific threat posed to either contest.
"There are a number of sporting events planned over the coming weekend with the FA Cup semi-finals being played at Wembley on Saturday and Sunday and the London Marathon being held on Sunday," a Met statement said.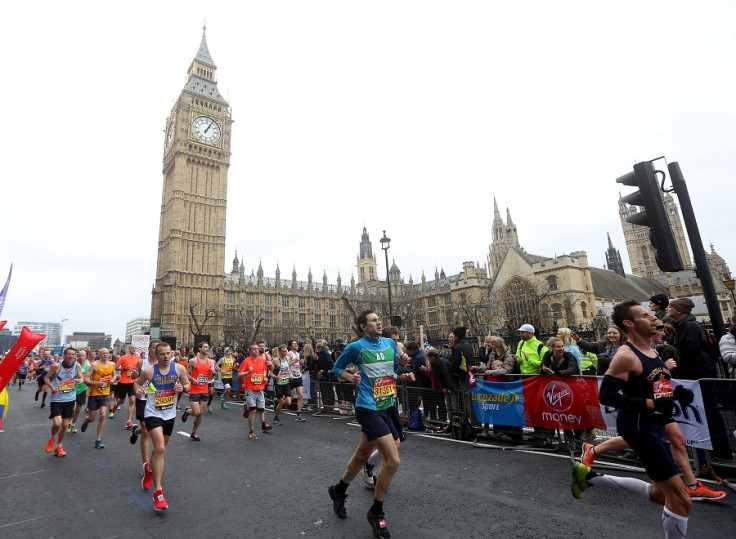 "We have been working closely with the event organisers as we do every year and we will continue to do so in the build up to, and during, the event itself. The marathon in particular attracts large numbers of people so visitors are encouraged to plan their journey and allow sufficient time to travel to and from their destination.
"The policing plan for the marathon is well practiced and police will be on hand to support stewards. There will be road closures across London to ensure the safety of participants. An appropriate policing plan is in place. The policing operation takes account of the general threat level in the UK which remains at severe. We are not aware of any specific threat to the event at this time."
Meanwhile, the Met has allocated fans of teams competing in the FA Cup semis their own pubs ahead of kick-off. Everton fans have the east side of Wembley stadium and have access to The Torch, Crock of Gold, Watkins Folly, Blue Check Café, Crystal Club, The Parish, First Class Sports Bar, The Wembley Tavern and Flyers Last Stand.
Supporters of the their opponents on Saturday, Manchester United, have the west side of Wembley Stadium and have access to The Green Man, Blue Room, Liquor Station, JJ Moons, Thirsty Eddies, Masti, Flannery's, Station 31, The Corner House, The Arch, Fusilier, The Copper Jug, Powerleague, Moore Spice and St Josephs Social Club.
The following day, Crystal Palace fans will have the east side of the national stadium as well as the same pubs Toffees fans had while Watford fans have been allocated the same premises as United.