LulzSec U.K. census hacking claims a hoax: previous statement fake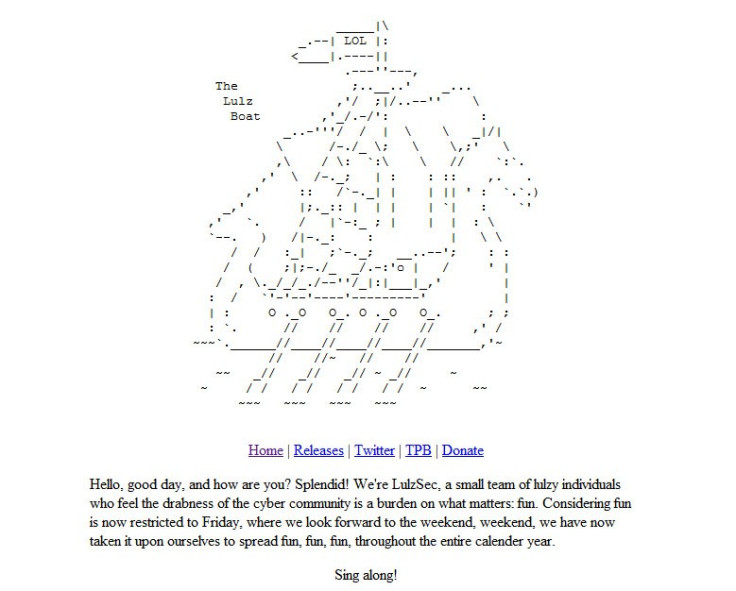 Hacker collective LulzSec has denied the authenticity of a previous statement posted online claiming that it had had stolen and planned to release the U.K. census data.
The attack was suspected as being a part of LulzSec's ongoing Operation Anti-Security against the word's governments. The statement now being called false by LulzSec was posted on the Pastebin website.
The fake statement outlines LulzSec's intent to release the information stolen after it had finished re-formatting it.
"We have blissfully obtained records of every single citizen who gave their records to the security-illiterate UK government for the 2011 census
"We're keeping them under lock and key though... so don't worry about your privacy (...until we finish re-formatting them for release).
"Myself and the rest of my Lulz shipmates will then embark upon a trip to ThePirateBay with our beautiful records for your viewing pleasure!"
Since then, at around 1500 BST, two tweets went up on LulzSec's Twitter feed reporting the Pastebin statement as false.
"I'm not seeing "we hacked the UK census" on our twitter feed or website... why does the media believe we hacked the UK census? #confusion"
Immediately adding, "Oh well, just because we want to waste government and local authority investigation time: we hacked every website in the world. Enjoy!"
Whether this means that the claims are entirely false or that another group simply carried out the attack in LulzSec's name remains unclear. LulzSec tweeted on the topic, "But hey, if someone out there hacked the UK government in the name of #AntiSec, well done sirs!"
© Copyright IBTimes 2023. All rights reserved.