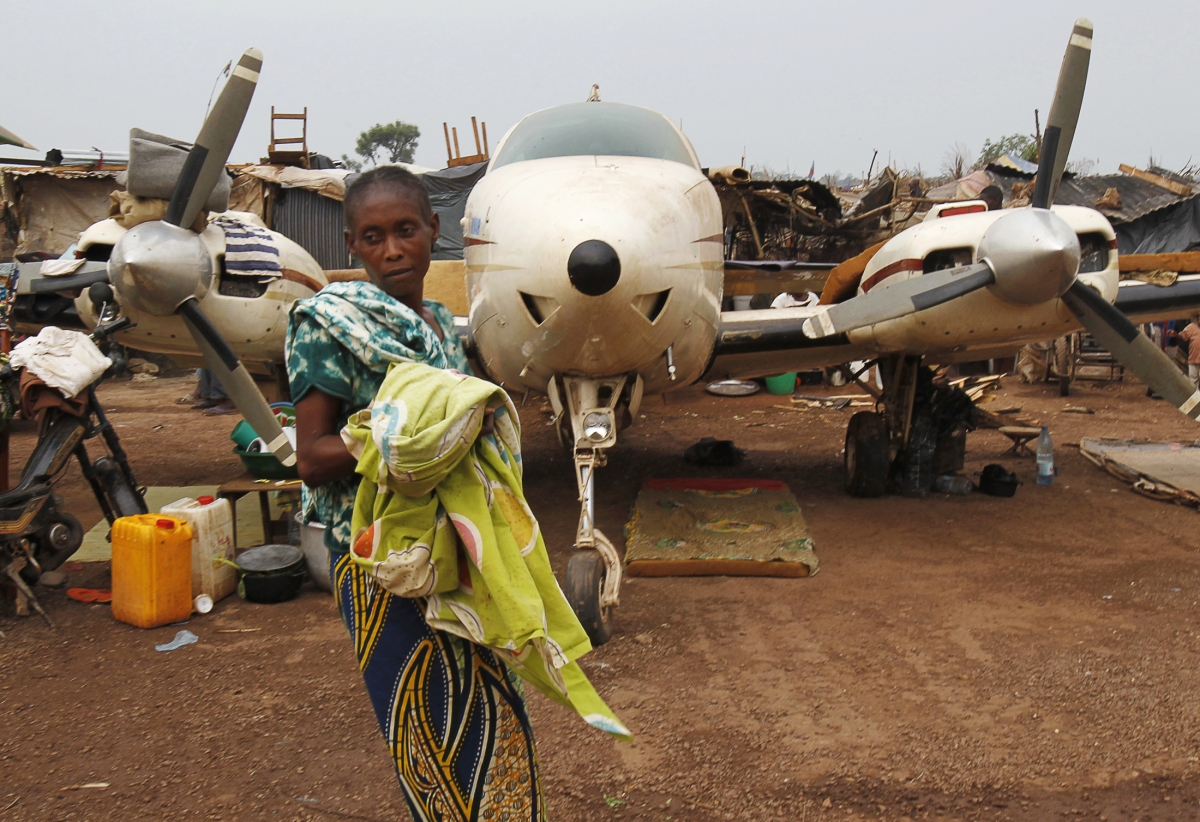 Militiamen are using rape to punish women and girls suspected of interacting with people on the other side of the sectarian divide in the Central African Republic (CAR), a human rights group has said.
The former French colony descended into chaos when the mostly Muslim Seleka rebels ousted the government of then-President Francois Bozizé in March 2013. Following the coup, the mainly Christian anti-balaka militia organised the fight against the Seleka and carried out large-scale reprisal attacks against Muslim civilians.
Three years after the start of the current wave of violence, a UN-led inter-agency group, headed by the UN Population Fund (UNFPA), reported more than 60,000 cases of sexual and gender-based violence (SGBV) in the first 10 months of this year, of which about 30,000 involved victims of sexual violence, including rape. That equates to about 100 people a day.
In the capital Bangui, where Pope Francis visited a mosque under siege from armed Christian militias in late November, Human Rights Watch (HRW) documented at least 25 cases of sexual violence since 26 September, when the most recent inter-community violence erupted.
Rapists within the M'poko IDP camp
The figures "probably significantly under-represent incidents of sexual violence," which are often not reported due to shame, stigma or fear of retaliation, but HRW found that at least nine of those cases of sexual violence occurred in and around a camp for internally displaced persons (IDPs) in the capital Bangui, a place where refugees hope to find peace and security.
The M'poko camp − located near the M'poko airport − is home to 20,000 IDPs and is managed by a humanitarian organisation under the aegis of UNHCR, the UN refugee agency. The area is largely controlled by members of the mainly Christian and animist anti-balaka militia, who has become increasingly violent since renewed sectarian violence began in September.
"It is clear that sexual violence is a devastating element of the ongoing sectarian violence in the capital," Lewis Mudge, HRW's Africa researcher, said.
"Transitional government authorities and UN peacekeepers should act to improve protection for women and girls and to hold to account those responsible."
What is the UN peacekeepers' role?
UN peacekeepers (Minusca) are mandated to provide "specific protection" to women and children affected by the conflict.
This includes preventing sexual violence and to assist in holding those responsible to account.
At least 1,860 police and military peacekeepers are based in Bangui, with a minimum of an additional 800 in reserve.
The peacekeeping mission also has several advisers dedicated to monitoring, investigating and documenting conflict-related sexual violence.
Officials from the UN peacekeeping mission (Minusca), confirmed that peacekeepers do not provide security for the camp.
The acting commander of the mission's Joint Taskforce in Bangui confirmed this to HRW in writing, providing no explanation.
The national public security minister, meanwhile, told HRW that Central African Republic gendarmes will not enter the camp due to the danger of anti-balaka attacks.
Many aid agencies no longer go to the camp to provide assistance due to the menace. Early December, for instance, a dozen armed anti-balaka looted the camp's hospital, run by Doctors Without Borders.
Raped for 'selling vegetables to Muslims'
Victims said anti-balaka raped them as punishment because the anti-balaka believed they were buying from or selling to Muslims in the enclave of Kilometre 5 (known as PK5), the capital's last remaining Muslim neighbourhood.
A victim, who was stopped by anti-balaka along with five other women just south of the M'poko camp on 27 September, recalled how the anti-balaka told her: "You are going to the market to sell vegetables to the Muslims so they can have the strength to come and kill us. We will now rape you so your Muslim friends will know you are already dead."
The men raped all the six women over several hours, some repeatedly by multiple attackers.
In another case, a 35-year-old victim told HRW she had also been raped by two anti-balaka, who accused her of selling vegetables in flashpoint PK5 in early October. She claimed to have recognised one of her attackers as a combatant she knew and had seen in the camp with Emar Nganafeï, an anti-balaka leader active in M'poko camp.
Before raping her, one of her attackers said, "We will rape you and then you will not dare to put a foot in Kilomètre 5." She has since frequently seen her attacker in the camp.
Nine other witnesses also told the campaign group that since the beginning of the new wave of violence in September, at least six women and girls, and possibly as many as 18, had been held hostage by anti-balaka loyal to Nganafeï, who operates an militia base near a hospital in an area known as Zone 3.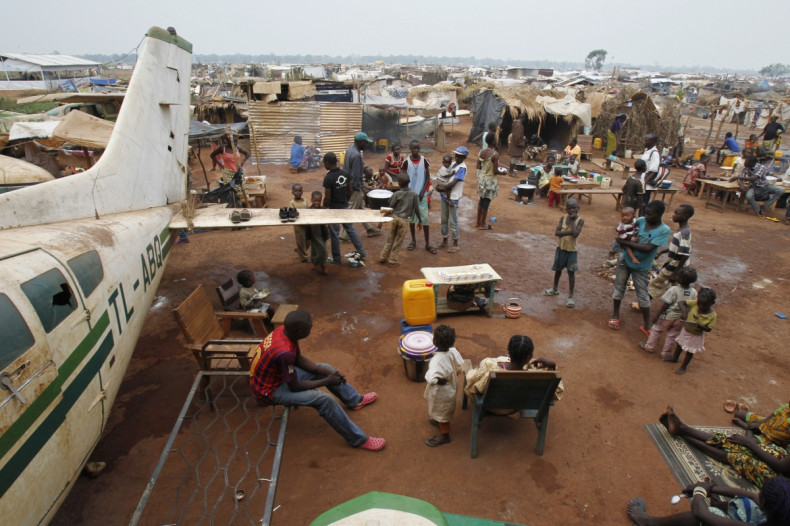 On Tuesday (15 December), Noureddine Adam, the current leader of the Central African Renaissance (FPRC) − an ex-Seleka faction − rejected the weekend's elections and declared an autonomous state in his Kaga-Bandoro northeastern stronghold of the Central African Republic (CAR).
His announcement comes weeks ahead of this month's national polls to elect a new president and parliament, restoring democratic rule in the wake of two successive transitional governments.