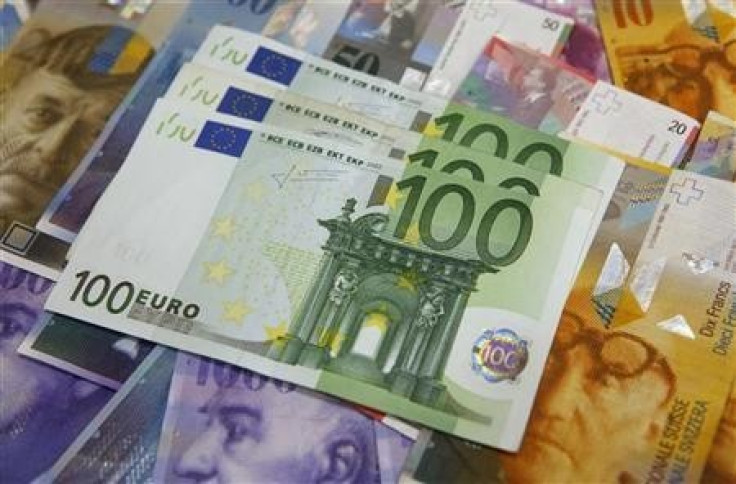 The central banks in focus in the early days of 2015 will be the Bank of England and US Federal Reserve, with the former scheduled to set rates and the latter due to release the minutes of its December review.
The BoE is not expected to alter the bank rate and asset purchase target from 0.5% and £375bn respectively at the 8 January review, but the details, such as any vote split in the decision, will be keenly watched when the minutes get published two weeks later.
The Fed statement after the 16-17 December meeting showed improved confidence level of the US central bank over economic growth outlook and inflation. The dollar had been down in the week prior to the Fed's meeting but reversed the direction after that.
The USD index was down 1.6% during 8-16 December. After that it rallied with increased momentum, and by the Friday close, it was up 3.6% from the December low of 87.91.
Now with the new year starting with increased safe haven demand for dollar and fresh worries over the global economic outlook, central bank decisions and details of policy review meetings will be crucial for the markets.
The recent fall in Sterling is likely to be included in the monetary policy committee discussions next week, and details of the same would of course be important for the UK currency. The pound has dropped more than 1.5% on Friday alone to hit a new 17-month low of 1.5333 against the dollar.
UK data after the last BoE rate decision has been mixed, with some upside surprises in PMI surveys and wages data. But the big negative surprise in the 23 December GDP data might outweigh those factors, and authorities are likely to tilt more towards the doveish end.
Other central bank events in the next week's calendar are rate decisions by Bank Indonesia and Romania's central bank.
Indonesia is unlikely to change the benchmark discount rate from 7.75% as it already had a 25 basis points hike just two months ago.
Romania has been on a rate cutting cycle and has reduced the main lending rate 175 basis points in 2014 to take it to 2.75%. With inflation rate stabilising near 2% in October inching higher from 1.9% in the previous month, the southeast European country is likely to hold the rates for now.
Foreign exchange reserve data from South Korea (Monday), Denmark (Monday) and Poland (Wednesday) will also be some central bank releases worth watching.