Lenovo unveiled the gaming PC - the Erazer X700 at the 2013 Consumer Electronics Show (CES) in Las Vegas.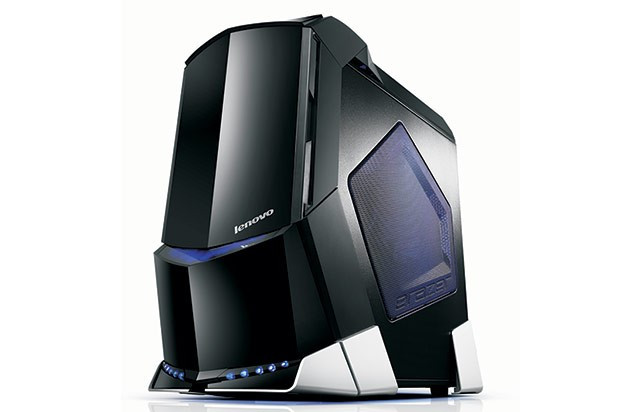 Follow all the news, reviews and rumours on our CES 2013: Live Blog
Lenovo has announced a new gaming PC called Erazer X700 for game enthusiasts and for those who run intensive multimedia applications. This gaming gadget comes with the company's exclusive OneKey Overclocking feature which allows users to increase the processor's performance for more demanding tasks.
The new overclock feature enables users to overclock the device with the click of a button. A liquid cooling system keeps the device chilled, preventing the PC from overheating, and with AMD Eyefinity technology, users will be able to connect up to six monitors and create a panoramic screen display.
The gadget comes with an Intel Core i7 Extreme processor, up to 32GB of RAM, 4TB of hard drive storage and dual graphics support. It features Nvidia GeForce or ATI CrossFireX1, up to dual AMD Radeon HD and the newest Intel core family of processors.
The Lenovo Erazer X700 flaunts an "eye-catching" diamond-cut and cold blue lighting design.
The Erazer X700 will hit stores staring in June. It will come with a price tag starting of $1,499 (£931.8).
In addition to the gaming PC, Lenovo has unveiled a 27in IdeaCentre Horizon Table PC that runs Windows 8. It is reported to be the world's first interpersonal PC which lets users turn a personal computing experience into a shared computing experience.