Lenovo has announced the IdeaCentre Horizon Table PC at the 2013 Consumer Electronics Show (CES) in Las Vegas.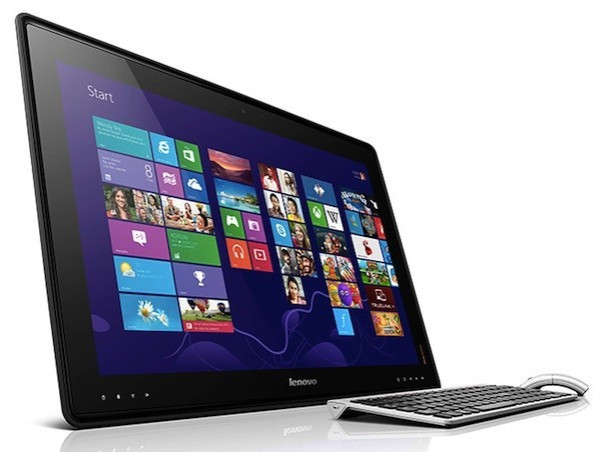 Follow all the news, reviews and rumours on our CES 2013: Live Blog
Lenovo's newest IdeaCentre Horizon Table PC is reported to be the world's first interpersonal PC that lets users turn a personal computing experience into a shared computing experience. The device comes with a 27in display and runs the Windows Operating System. This OS includes a multi-user interface called Aura.
The Droid Guy reports the IdeaCentre Horizon Table PC features a multi-touch display with a resolution of 1920 x 1080 pixels. It is powered by the Intel Core i7 Ivy Bridge processor and is coupled with the Nvidia GeForce GT 620M card with 1GB of memory. It also has 8GB of RAM, up to 1TB of hard disk space and an optional 64GB SSD.
The remainder of the specs include integrated Wi-Fi and Bluetooth, stereo speakers, USB 3.0 ports, a card reader, HDMI ports and a 720p webcam.
The Horizon Table PC is expected to offer the functionality of the Windows 8 OS for multi-player gamers allowing them to experience improved graphics. It adds support for 10-finger touch functionality. The device features a range of accessories, including e-dice, four joysticks and strikers.
The product also comes with the Lenovo App Shop, which includes an app store powered by Intel AppUp and has access to approximately 5,000+ multi-user apps.
In addition, the device provides a moveable and a Horizon Multimode Table option, which allows users to change the angle and height of the Table PC.
"We've seen technology shifts across the four screens, from the desktop to the laptop, tablet and smartphone, and yet, while people have more computing power than ever before, there is still room for technologies like Horizon that bring people together," Peter Hortensius, president of Lenovo's Product Group, said at the launch.
"Horizon makes personal computing interpersonal computing with shared, collaborative experiences among several people," he added, continuing, "Now many people can enjoy different photos, music and video on the same screen, and they can play games with our special accessories that blend physical and digital interaction. Horizon reflects our commitment to delivering the innovative products that define the PC Plus era."
Pricing:
The Horizontal Table PC will be made available sometime early in the summer of this year and Business Wire believes the Core i7 will start from $1699 (approximately £1045). Droid Guy's report states the Core i3 version is likely to retail from $999 (approximately £600).