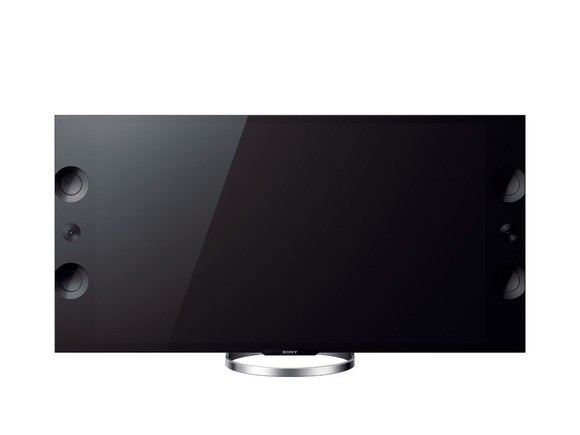 Sony reveales 56in prototype television at CES in Las Vegas, featuring a 4K Ultra HD resolution from an OLED display and offering a glimpse at the future of TV technology.
Follow all the latest news live from Las Vegas right here on our CES 2013: Live Blog
As high definition and even 3D become the televisual norm, the industry is now looking ahead to two new technologies, both promising to offer unprecedented picture quality: Ultra HD and OLED.
Ultra HD was previously known as 4K, and is the standard that offers a resolution of 3840 x 2160 - four times that of regular HD - and CES has seen the launch of a number of Ultra HD televisions from LG, Samsung and Sharp.
Meanwhile, in the other corner we have OLED (organic light emitting diode) screen technology. In development for a few years now, OLED offers incredible picture quality and televisions that are just millimeters thick, but the technology has not reached mass production due to high costs and complexities in production, leaving it to wow at trade shows each year, then quietly disappear again.
But now, Sony has combined both OLED and Ultra HD to offer the world's first 4K, OLED television, and measuring in at 56in it should be nothing short of spectacular.
More of a concept to prove what Sony is capable of, rather than a product ready for mass production, the prototype does not have a price or a release date, but expect it to be tens of thousands of pounds when it does finally go on sale.
Elsewhere on Sony's CES stand, the company is showing off its 84in Ultra HD television that we first saw at IFA back in August, along with two smaller models measuring in at 65 inches and 55 inches; these will no doubt be cheaper than the £20,000 84in model, but Sony has yet to reveal specific prices or release dates.
The future of television is close - with OLED and Ultra HD making good progress there's no denying that - but the prices are astronomical (for now), and there's no 4K content to make the most of the new hardware.
This is perhaps a good thing though, as with consumers only recently shelling out on HD and 3D, a jump to yet another standard will only appeal to the most well-heeled TV enthusiast.