Synaptics unveils new biometric solution combining facial and fingerprint recognition for mobile devices
The company says users can use the facial or fingerprint recognition technology interchangeably or combined.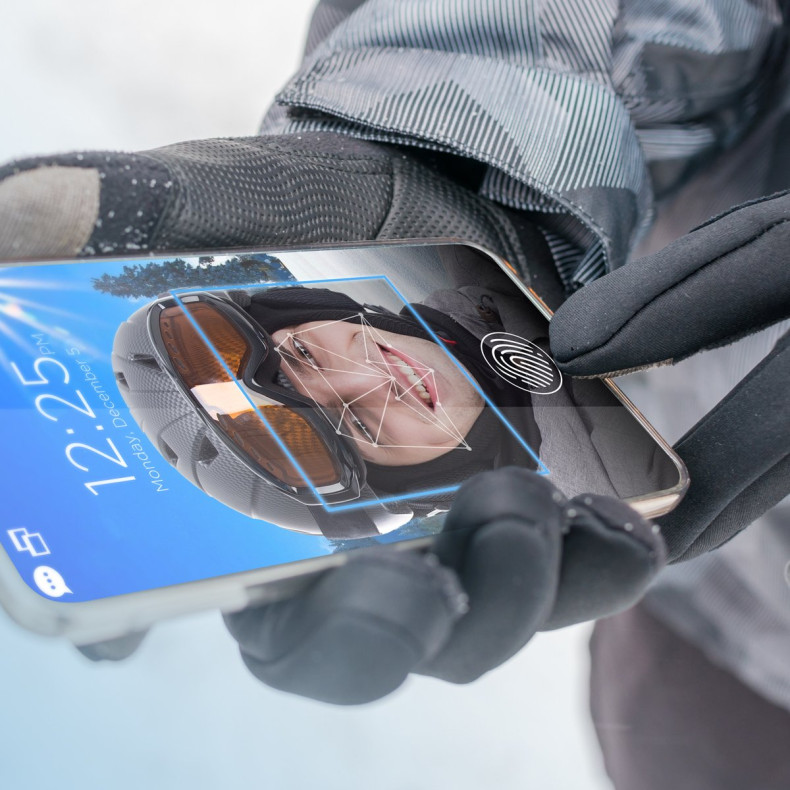 Synaptics has announced a brand new multi-factor biometric fusion engine that combines both fingerprint readers and facial recognition software for smartphones, tablets, and notebook PCs at CES 2017. The Silicon Valley biometrics company says the system would allow users to choose and use the facial or fingerprint authentication systems interchangeably or even combined.
For example, a user could opt to login using facial recognition rather than scan their finger if they are using their smartphone or tablet wearing gloves.
Partnering with KeyLemon to integrate secure facial biometrics with Synaptics' own Natural ID fingerprint sensors, the company's new engine will include SentryPoint technology to give manufacturers a variety of unique authentication features including Quantum Matcher with PurePrint anti-spoof technology.
PurePrint technology will examine fingerprint images using artificial intelligence (AI) technology to determine whether a fingerprint is fake or not, the company notes. The facial recognition technology will also incorporate anti-spoofing tools as well such as the ability to check for combinations of eye blinking and head movements.
"Synaptics' Natural ID fingerprint sensors are already more secure and convenient than typed passwords, and by adding multi-factor biometrics, users achieve a whole new level of exceptional device- and application-level authentication," Anthony Gioeli, vice president of marketing for Synaptics' biometrics division, said in a statement.
He also noted that this is only the first phase focusing on fingerprint and facial recognition technology, adding that "future iterations will include additional biometric and security factors".
"We are very excited to partner with industry leader Synaptics on a comprehensive solution that is secure and convenient," Gilles Florey, CEO of KeyLemon, said. "Integrating our advanced technologies enables an unsurpassed mixture of security and user convenience for trusted authentication in mobile payments, banking and other content sensitive transactions."
Unique and innovative biometric technology has continued to grow as promising new solutions to beef up digital security. They are also viewed as more reliable security options since users are not required to remember information such as password, token or PIN.
Biometric security solutions such as fingerprint sensors, facial and voice recognition, retinal scanning and even finger-vein scanning rely on data that make each individual person unique, therefore making it all the more harder for digital thieves to fake and bypass. Many financial institutions across the globe have already adopted and implemented these emerging technologies.
Synaptics has not specified when the engine will be released and incorporated into new devices.
In September, Synaptics, Lenovo, Intel and Paypal announced a partnership to bring FIDO-enabled fingerprint authentication to Lenovo devices. The biometric technology would let users scan their fingers to verify their identity while using online payment services including PayPal.