Alongside the announcements of new TVs and laptops, the Consumer Electronics Show in Las Vegas also has a knack for revealing products that are just downright strange.
It was only a few years ago that attendees were tasting 3D-printed pizza and patrons were rolling around on hoverboards. Now, French company Helite wants to lead the way for 2018 with a safety product for the elderly, L'Oreal wants to get you more sun and Heatworks has a dishwasher that cleans in just 10 minutes.
Airbags for your hips
Dijon-based Helite is known for making unique airbag-related products, such as motorbike vests. At CES on 7 January, Helite demoed the Hip'Air, a wearable airbag belt designed to protect elderly people from falls.
Two airbags deploy either side of the hip to take the brunt of a fall and potentially spare wearers pain, discomfort and, in the US, thousands of dollars in medical bills. According to the Helite site, there are around 65,000 hip fractures in France every year.
The belt weighs around 2lbs and will deploy the airbags once gyroscopes detect a person falling. It will sell in the United States for $790 (£580). Each time the airbags are deployed, a gas canister will need to be replaced for $50.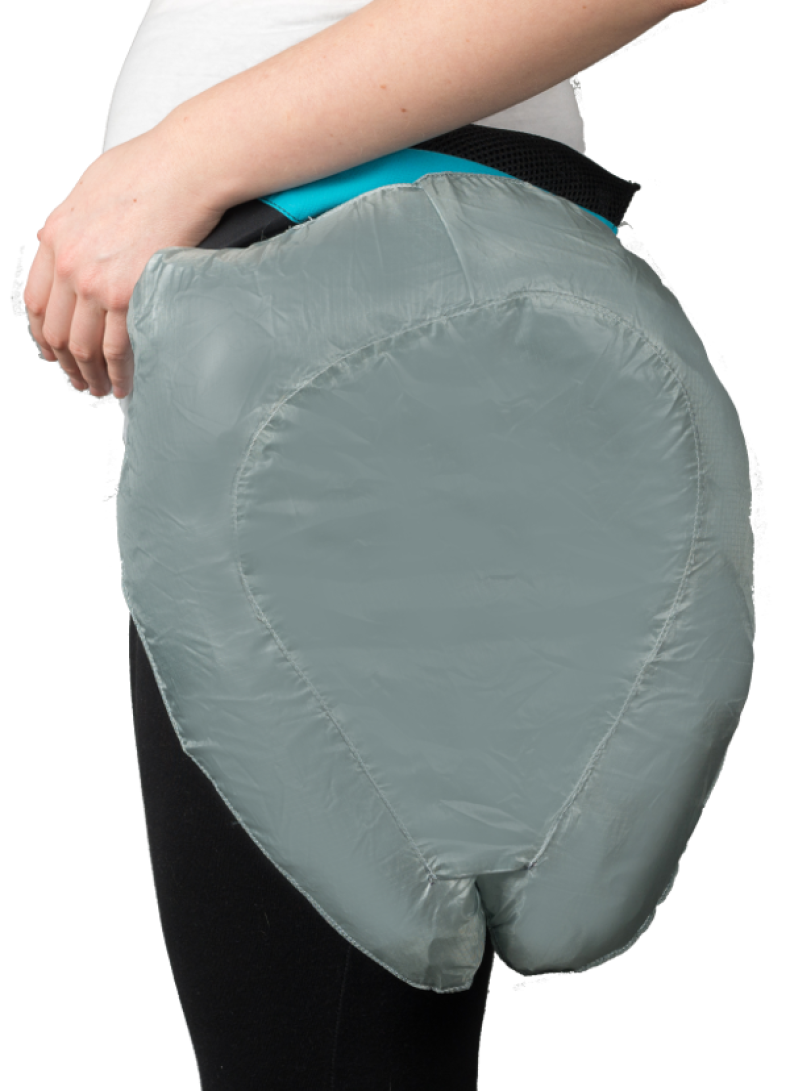 Fingernail sensor that measures UV rays
L'Oreal has dipped its toes into the gadget market, revealing a UV sensor that can fit on your fingernail. UV Sense is just 9mm in diameter and 2mm thick and relays information to a smartphone app through NFC. L'Oreal has managed to build UV Sense without it requiring a battery.
The small tab can be placed anywhere thanks to an adhesive coating and will reveal how much sun the user is getting. For example, if someone wants to get more or less sunlight on their weekend walk, they can adjust their path based on the readings of UV Sense.
Micro dishwasher that is ultra-fast
Owning a dishwasher in a small flat is rare but Heatworks has unveiled a bench-top dishwasher that it hopes will be an affordable addition to a cramped London apartment.
Tetra, which is roughly the size of a microwave, will use about two litres of water to clean a small assortment of dishes in just 10 minutes. The Tetra will sell for $299. It will go on sale towards the end of 2018.