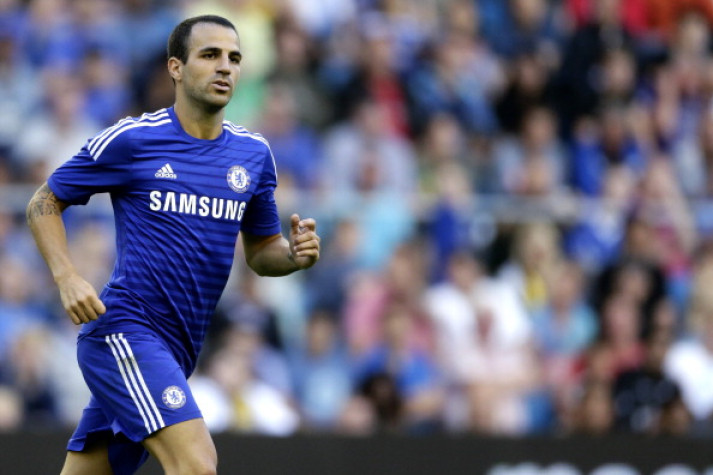 Cesc Fabregas has admitted he will be a "Gunner forever" even though he now plays for Arsenal's London rivals Chelsea.
The Spaniard was linked with a return to north London in the summer but after Arsenal manager Arsene Wenger rejected that possibility - as he already had Mesut Ozil in the playmaker role – Fabregas moved to Stamford Bridge.
Asked during an interview with Spanish newspaper El Pais how the former Arsenal star felt about playing for rivals Chelsea and under Jose Mourinho, Fabregas said: "Don't think I didn't think about it [when I decided to join Chelsea]."
"I will keep the Gunner feeling forever and I know that I will return to Highbury and [it] will be a special moment. But I'm a committed guy.
"I remind you that I played the Champions League final against Barcelona [with Arsenal] and I swear I would have done anything to win that game. And I'm Barcelona fan since I was a kid.
"So I know that when I play against Arsenal I will know who is my [current] team, who are my colleagues and who I defend. And I know that the Arsenal fans will understand me, I have no doubt."
Fabregas also revealed he decided to leave Barcelona after the Catalans' defeat against Real Madrid during the Copa del Rey final last season.
"I started to get the idea to go back [to England] after the [Spanish] Cup final. I started to think it is over. Or there is a change or there is no sense to remain [at Barcelona]," he said.
"I informed the club a week after we lost La Liga, from London, one week before the start of the World Cup. I called [Barcelona sporting director Andoni] Zubizarreta and due to his response, I felt I was doing them a favour. It was good for me and good for them.
"I spoke with my agent and asked him to find me a new team. And an offer from Chelsea arrived. For me it was coming back to London, where I grew [up]. There was no better way out. I spoke with Mourinho and he told me the things I needed to hear. I felt valued. I felt I was going to be important in an important project."