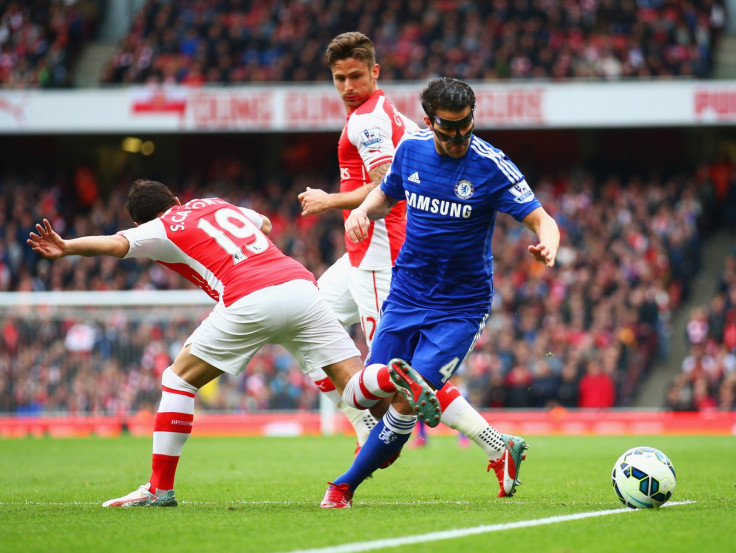 Chelsea midfielder Cesc Fabregas has stressed that Jose Mourinho is the best manager he has played under in spite of having worked extensively under the likes of Arsene Wenger and Pep Guardiola.
The Spaniard, who signed for Chelsea from Barcelona in 2015, won his first Premier league title, having spent over eight barren years with the Gunners, when he only managed an FA Cup. The playmaker has made 16 assists this season, more than any player in the league and played a huge part in securing Mourinho's third league title in England.
Fabregas, who was snubbed by Wenger at the start of the season when the Gunners were presented with the opportunity to sign him, took a thinly veiled dig at the Frenchman for his lack of winning mentality, which the Spaniard finds aplenty in Mourinho.
The Gunners in the meantime have gone 11 years without a title, but are looking good to challenge for England's greatest prize next year.
"He just loves winning. I'm not just saying other managers I have played under don't, but he has some edge that goes above anyone else I have ever been with," Fabregas said.
"The mentality shows every single training session, or game. I now understand why he has won what he has won in his career.
"Yes, Mourinho has a touch of magic, 100 percent. He knows how to manage a team, he knows how to get the best out of you, and that's what you want from a manager, 100 percent," he added.
Chelsea claimed the title with a 1-0 win over Leicester City in the weekend, taking them 13 points clear of Arsenal, who have a game in hand.
Wenger, who was still hopeful of putting up a title challenge, revealed that Fabregas' winner against QPR in the last moments extinguished the dying embers of a possible fight back, which was put to bed following their 0-0 draw with the Champions at the Emirates.