Cesc Fabregas is hopeful that he will start against Arsenal in the Premier League clash at the Emirates stadium on Saturday, September 24. The 29-year old left north London for Barcelona in 2011 and returned to England with Chelsea in 2014, which has rubbed a lot of fans the wrong way.
The Spaniard won the league with the Blues in 2014/15, something he hasn't managed with the Gunners in his long association with the club before his move back to Spain. However, he insists that Arsenal will always have a special place in his heart for the memories he has had there and he will treasure them till the moment his last breath.
Fabregas has been a bit part player in the squad since Antonio Conte's arrival, yet to make a single start for the Blues in the league. However, he put in a brilliant performance against Leicester City in the third round of the EFL Cup, scoring two goals in extra time to lead the Blues into the next round, where they have been pitted against Chelsea.
"I lived moments there that I have probably not lived elsewhere in my career. It was a very special place for me and that's it. No matter what I hear, what they say to me, Arsenal will always be a fantastic special place in my heart. They gave me everything. I will repeat it until I die. No matter what, they are always in my heart," Fabregas said, as quoted by the Evening Standard.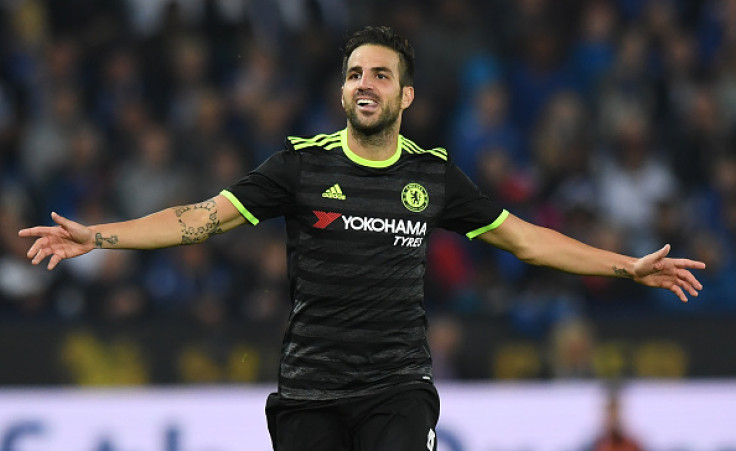 On the weekend game, he added, "It's too early to know whether I will start or not. Hopefully, I will. I'm not going to deny that I want to play every single minute, this is what I work for. But the coach chooses the 11 he feels is best suited to win the game. Whatever I am, I will support the team, inside or outside. When my time comes, I will try to perform, as I have been doing over the last few weeks."