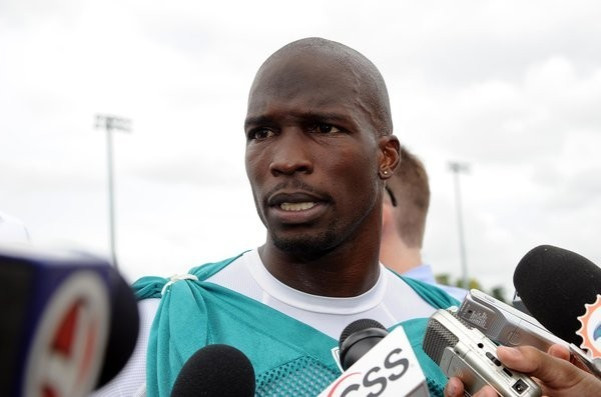 Former NFL star Chad Johnson is suing two websites after they allegedly posted a leaked sex tape featuring him without his consent.
The Miami Dolphins wide receiver has filed lawsuits against WorldStarHipHop and Media Takeout which first published the raunchy video, TMZ reports.
Johnson is believed to be seeking an undisclosed amount in damages as well as a court order blocking the websites from posting the footage in the future.
The websites, which attract millions of users daily, took down the footage within hours of posting it after receiving a cease-and-desist letter from Johnson's lawyers.
However, according to TMZ, the 34-year-old is now claiming damage has already been done and wants compensation.
The former Dancing with the Stars contestant claims he does not know who is responsible for leaking the tape and believes he may have been the victim of a hack.
Sources close to the athlete say he has enlisted the help of the FBI to find out who sold the tape, which was apparently made three years ago in a hotel room in Florida.
The sextape scandal follows his split from ex-wife Evelyn Lozada. The reality star filed for divorce after just 44 days following a violent altercation at their home during which Johnson headbutted her.
He is serving 12 months' probation and has been ordered to attend domestic violence awareness classes after pleading no contest.