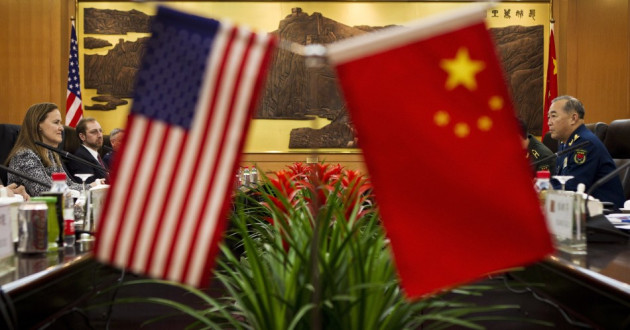 Following reports that Chinese hackers penetrated the U.S. Chamber of Commerce's security scrutiny has once again fallen on the Chinese government.
Reported by The Wall Street Journal Wednesday, the U.S. Chamber of Commerce allegedly fell victim to a Chinese cyber-attack in 2010. The report went on to allege that the hackers were able to access information about the institution's operations and three million members.
Citing a number of unidentified sources "familiar with the matter" The Wall Street Journal reported that, though the operation had been discovered and "shutdown" in May 2010, the amount and nature of the data compromised in the hack remains unknown.
Despite the lack of confirmed information, the Wall Street Journal went on to report that its sources had clarified U.S. authorities were working under the assumption the attack stemmed from a group with ties to the Chinese government.
At the time of writing, the Chinese London Embassy had not responded to the International Business Times UK's request for confirmation and comment on the Wall Street Journal's report. Though, speaking to Reuters, Chinese Foreign Ministry spokesman Liu Weimin re-affirmed the country's long standing insistence that it did not engage in state sponsored hacking.
"There's nothing to be said about the baseless whipping up of so-called hacking and it won't come to anything," Reuters reported Weimin as saying. "Chinese law bans hacking."
Despite its consistent claims of innocence, China has found itself faced by numerous accusations of cyber espionage. Most recently the Chinese government was suspected of involvement in numerous high-profile hacks and cyber attacks including the infamous Operation Shady RAT.
McAfee uncovered the alleged network intrusions after researchers stumbled upon logs of the attacks while reviewing a command and control server found during its 2009 investigation into defense company data breaches.
In its subsequent report McAfee highlighted its belief that the intrusions were part of an ongoing campaign going back at least five-years, perpetrated by a "state actor."
The laundry list of victims included the United States, Taiwanese, Indian, South Korean, Vietnamese and Canadian governments. Although McAfee declined to name which foreign power was responsible for the campaign, the word 'China' was quickly on the tip of most security firms and news outlet's tongues.
As was the case with the recent accusations, following the discovery of Operation Shady RAT China issued a statement denying the world's suspicions claiming the accusations were systematic of the west's ongoing prejudice against it.