Robert Lewandowski v Dante
Lewandowski will be Dortmund's lone frontman and focal point against Bayern. Jurgen Klopp's team may be without Mario Gotze, but they will be hoping their midfield can feed the Poland international the chances to maintain his amazing form in both Germany and Europe - he's scored 10 goals in the Champions League alone thus far.
But in the league, the man wanted by clubs across the continent has so far failed to score against Bayern Munich, and while Dante didn't play against Lewandowski in the second match-up between the sides, he certainly worked hard to contain the striker the first time.
Dante's ability to take part in a counter attack will make him particularly dangerous for Dortmund, but the defender is well aware of the huge task ahead in containing Lewandowski; he admitted yesterday that the Pole is one of the best strikers in the world.
Dante's own stats make him a hard defender to beat though. This season Dortmund have conceded just 15 goals in the 33 games the Brazilian started as he helped Bayern equal a club record of 20 league clean sheets.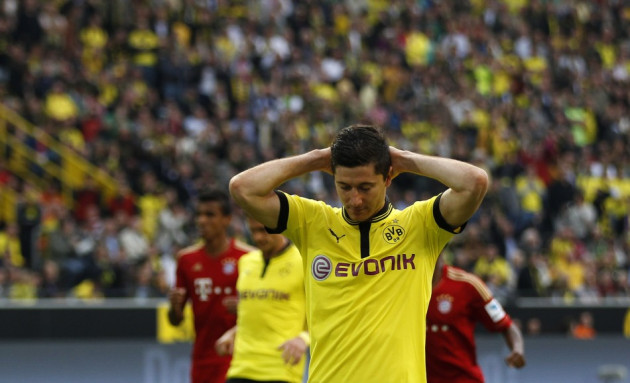 Prediction: Lewandowski to score and come out on top. Even if Dortmund lose, the striker has been unstoppable this season and his four goals against Real Madrid in the Champions League semi-final were a testament to that.
Bastian Schweinsteiger vs Ilkay Gundogan
Schweinsteiger has the extra motivation of making up for the crushing disappointment of missing the crucial fifth penalty in the shoot-out against Chelsea in last year's final. His resolve this year is even higher than usual, as was especially evident as he shut down Barcelona's Xavi in the semi final.
The midfielder is the man to execute Jupp Heynckes' ever-so technical plan in the middle of the park, and with Dortmund missing Mario Gotze, he will be looking to take advantage of a seemingly wounded side. Meanwhile, Gundogan will need to step up in the Bayern-bound star's absence and show that he is indeed capable of beating Schweinsteiger's experience to keep control of the midfield.
Gundogan will be the underdog, particulary after Madrid dominated Dortmund in this area in the Champions League semi final, but his performances for Dortmund since joining the club in 2011 will have prepared him for high pressure games against Bayern.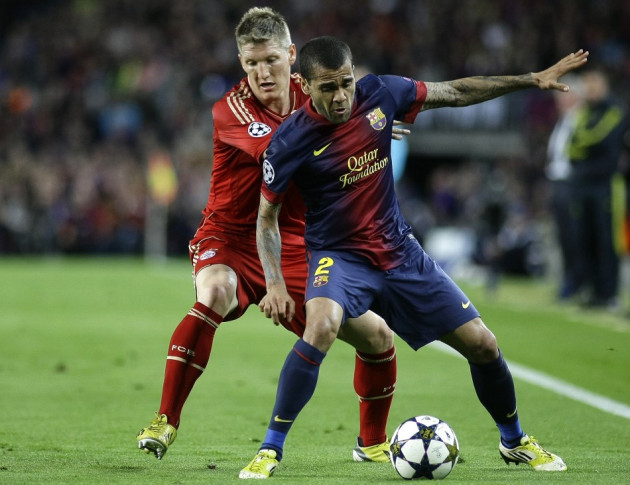 Prediction: Experience should be the winner here, with Schweinsteiger having a lot more to prove than his counterpart. And after his display against Barcelona over both legs, he should boss this position - giving Bayern a huge advantage.
Mats Hummels vs Mario Mandzukic
When Mandzukic was purchased last summer for a fee of €21.5 million, he showed his worth for Bayern immediately, scoring 17 goals in 33 appearances. He will no doubt be a target man for the Bavarians come Saturday, but will have to contend with Hummels, who will likely be paired with Neven Subotic and tasked with shutting the striker down.
Hummels hasn't been as good this season as in previous campaigns where Dortmund have had the better of Munich, and while he played in the first league game against Bayern, which ended 1-1, he was an unused substitute against the side the second time around.
Subotic could prove a particularly useful partner in keeping check on Manzukic, particularly with the Bayern striker able to hand chances to up-front partner Thomas Muller, who has scored eight goals in the Champions League so far.
Prediction: Hummels and Subotic must have the game of their lives on Saturday if they hope to contain Bayern's strike force. The attackers' lethal league form helped Bayern win the Bundesliga in record time, and in the Champions League they have been equally dangerous when given an inch of space.