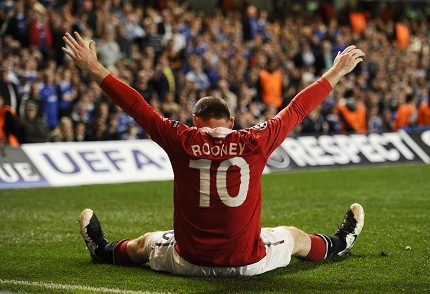 The winners of this season's Champions League will net a record £110m, according to a new financial study.
Either Manchester United or Barcelona will cash that sum by winning Saturday's Wembley final with the loser set to benefit to the tune of £63m, according to Mastercard.
The windfall will be a combination of official prize money, a boost for the club's brand, enhanced media rights and an increase in the value of the squad, according to the study.
It comes as another sponsor, Heineken, has announced it has extended its contract with UEFA to sponsor the competition for a further three years.
The new deal will run until the end of the 2014/15 season.
Theatre of dreams
Manchester United versus Barcelona is the dream final for corporate sponsors and fans alike. Not only are they two of the most successful European football teams but they are also two of the world's most marketable brands.
Barcelona are the world's second-most valuable team by revenue behind Real Madrid, who had £379.8m in sales during the 2009-10 season, according to figures released by Deloitte LLP in February 2011. Barcelona made £344.7m in revenue, while Manchester United received £302.9m in sales.
With a total of 12 Latin American players in the two squads there is expected to be record interest from South American countries.
The report also states the final will be worth £45m to the host city, London, and the city of the club that wins is likely to receive an economic boost of £15m through increased tourism and increased local expenditure.