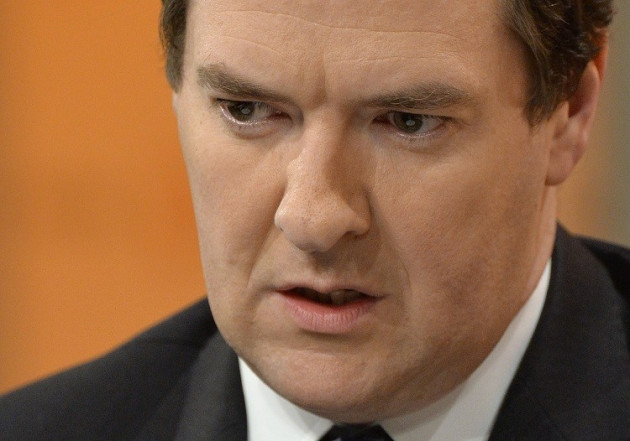 Chancellor George Osborne's proposals to cut the bonuses of bankers at Royal Bank of Scotland and Lloyds were limited by UK Financial Investments, the division of the Treasury that manages the bailed out banks.
Robin Budenberg, chairman of UKFI, told a hearing of the Treasury Select Committee that Osborne's proposals to reduce bonuses were stopped because they were not "commercially acceptable".
The Select Committee questioned Bundenberg and his colleague James Leigh-Pemberton, who will take over as chairman at UKFI in January 2014.
Committee members asked if UKFI was run at "arm's length" from the government, and if decisions were made purely based on commercial grounds.
Political Interference?
Commentators have raised concerns over levels of government interference in partly nationalised banks such as RBS and Lloyds.
The departure of Stephen Hester as the chief executive of RBS in June 2013 before his contract ended, may have been prompted by differences of opinion regarding the route back to privatisation, and the ring fencing of a "bad bank" within RBs, for instance.
Osborne praised Hester for his handling of a tough situation at RBS.
"Stephen Hester took on the job when it was a bust bank with a broken culture and posed a huge risk to financial stability. RBS today is safer, stronger and better able to support its customers," he said.
RBS appointed the former retail chief executive of Commonwealth Bank of Australia, Ross McEwan as CEO.
McEwan started his new job on 1 October this year.
Cleaning Up RBS
The Select Committee also questioned UKFI about the progress of RBS and Lloyds' return to health.
James Leigh-Pemberton warned that any privatisation would depend on number of improvements that had to be made.
"There are certain issues in relation to RBS which absolutely have to be tackled as a precursor to successful reprivatisation: sufficient capital; strategic focus on businesses where they enjoy competitive advantage and higher returns and the normalisation of the capital structure," said Leigh-Pemberton.
Furthermore, the outcome of McEwan's strategic review, due in February 2014, will form a crucial part of the investment case, he added.