Chancellor George Osborne Will Overspend £25bn on UK's Welfare Bill, Labour Claims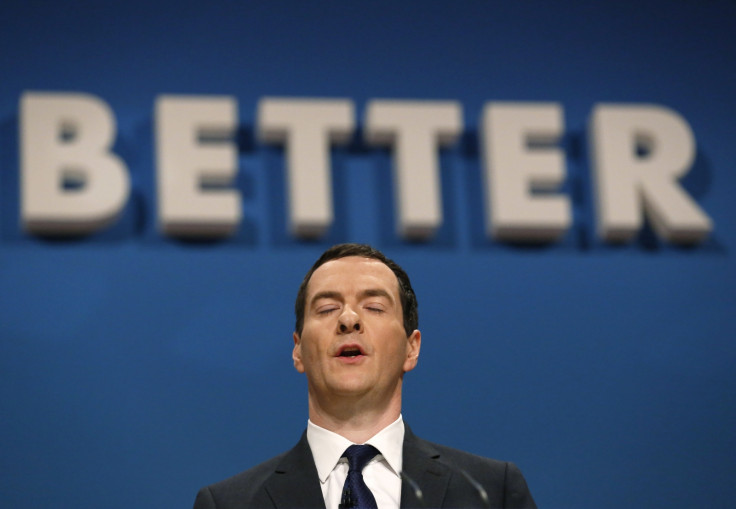 The UK Coalition Government will overspend by £25bn on welfare benefits, according to the Labour Party.
The Shadow Chancellor Ed Balls, who analysed figures from the House of Commons Library, found that total benefits expenditure across the parliament (between May 2010 and May 2015) is set to be £807bn ($1,268bn, €1,010bn).
This was forecast to be £782bn in Autumn 2010.
The research revealed that Chancellor George Osborne will overspend, among other things, £1.4bn on housing benefit for people in work.
The analysis also found that the government will spend over £8bn more than they planned on incapacity benefits due to their "chaotic delivery" of reforms and "failure to help" disabled people into work.
"Osborne promised to balance the books in this parliament, but it's now clear he will totally fail," Balls told Politics Home.
"As the Office for Budget Responsibility (OBR) has said stagnant wages and too many low-paid jobs has led to shortfall in tax receipts and more borrowing.
"And now figures from the House of Commons Library show the government has also spent £25bn more than planned on social security.
"In other words, if we'd had a welfare cap in this parliament the Tories would have breached it.
"This isn't because Osborne and Iain Duncan-Smith haven't cut vital support for families.
"They've certainly done that. Over the last few years we've seen the unfair and cruel bedroom tax, cuts to tax credits for working families and even cuts to maternity pay."
The Labour Party also argued that the government has "wasted" £130m on failed IT for Universal Credit after the cross-party Public Accounts Committee found failings with the initiative.
Ed Miliband's party said it would "pause" the welfare reform if it wins the 2015 General Election.
The Department for Work and Pensions had not responded to a request for comment.
© Copyright IBTimes 2023. All rights reserved.