Chancellors pulling Budget rabbits out of hats leads to U-turns and confusion say experts
Report says stronger challenge and wider consultation will lead to fewer 'omnishambles' Budgets.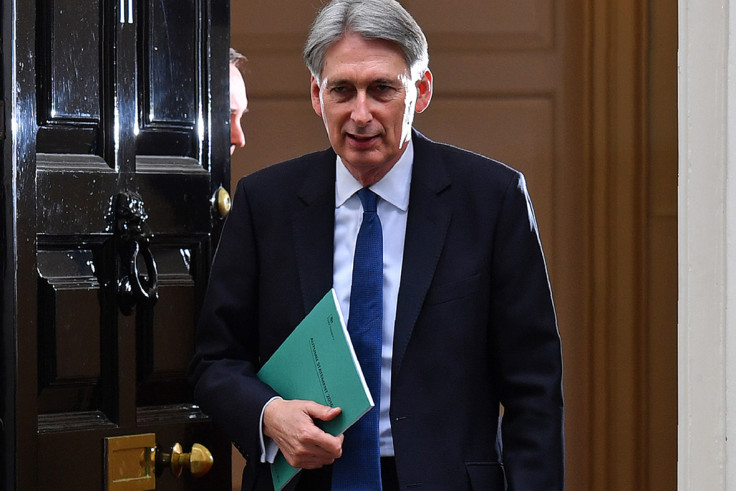 Budgets need urgent reform to become simpler and shorter, according to a new report. Chancellor Philip Hammond should aim for "a Budget process that contains fewer measures, which are better thought out", said a study by the Chartered Institute of Taxation, Institute for Fiscal Studies and the Institute for Government.
Currently Chancellors are tempted to pull surprise Budget "rabbits" out of hats to capture headlines, the study said.
The report, called Better Budgets, said: "These can range from surprise cuts in income tax rates, to changes in allowances to the sugar levy, to major and far-reaching reforms to the pension system."
Chancellor George Osborne was responsible for what became known as the "omnishambles" Budget in 2012, where surprise measures such as adding VAT to hot food such as pasties, and a proposed cap on tax reliefs for charitable donations were quickly reversed.
"Budgets have become engines for proliferation of measures, generating instability and confusion," the study said.
The report argues that Budget "rabbits" are a symptom of flawed policymaking that should be overhauled.
Powerful challenge
A flurry of poorly-scrutinised tax changes leads to confusion, costly errors and embarrassing U-turns, it said.
The report urged more collective decision-making at cabinet level and said spending measures — such as tax reliefs — should be scrutinised by the National Audit Office.
It also called for the establishment of the Budget Cabinet Committee and the introduction of "more powerful early expert challenge".
Chancellors should also make a statement early in each Parliament spelling out their priorities for the tax system, giving households and businesses the ability to plan long-term.
The report welcomed the decision by Hammond to restrict himself to a single budget a year by 2018.
One Budget a year
Bill Dodwell, president of the Chartered Institute of Taxation, said: "One budget allows more time to consult and reflect on policy."
Treasury committee chairman Andrew Tyrie welcomed the report and said MPs should take evidence from outside experts before they scrutinised a Budget.
He added: "Dumping poor quality tax legislation on to the statute book on a quiet day in committee should no longer be an option for the government."
Financial secretary to the Treasury Jane Ellison said: "The government aims to have a steady measured constructive approach to Budgets that gives people the time to plan ahead."
© Copyright IBTimes 2023. All rights reserved.