Italy's richest man, and the 81-year-old driving force behind the €46bn (£40bn; $49bn) merger in the glasses industry, shows no sign of slowing down.
Leonardo Del Vecchio, founder of Luxottica, the world's biggest glasses maker, has agreed a merger with French lenses maker Essilor.
Luxottica owns such brands as Ray-Ban, Oakley and Sunglasses Hut.
It also holds the license to manufacture eyewear for a number of major designer and technology brands including Burberry, Ralph Lauren, Channel and Google Glass.
The deal will create a business with annual sales of more than €15bn and underlying earnings of £3.5bn. It will employ over 140,000 and generate revenues in around 150 countries. Del Vecchio's personal fortune is estimated at €20bn.
This agreement, which will see the Del Vecchio family hold up to 38% in the enlarged business, was close to being signed several years ago but collapsed at an advanced stage.
Del Vecchio, who founded Luxottica in 1961, could not hide his satisfaction at being able to land the deal this time around.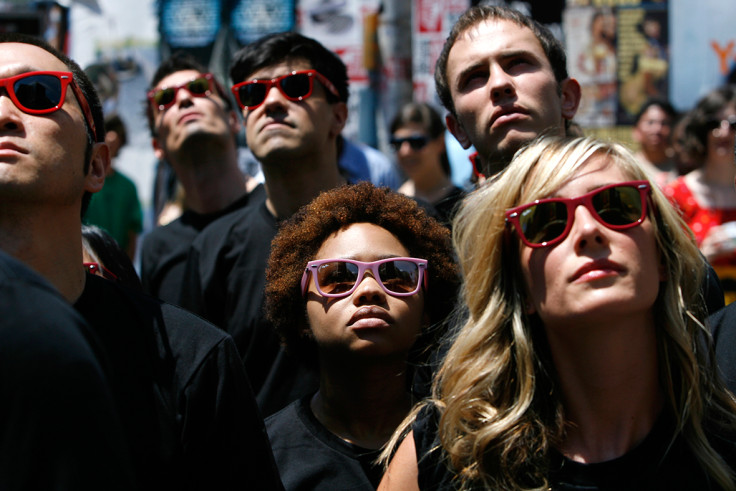 He said: "With this agreement my dream to create a major global player in the eyewear industry, fully integrated and excellent in all its parts, comes finally true.
"Finally, after 50 years, two products which are naturally complementary, namely frames and lenses, will be designed, manufactured and distributed under the same roof."
Rags to Riches
Del Vecchio's rags-to-riches story comes straight out of central casting.
He was born in 1935 to a poor family in Milan and after the untimely death of his father, his mother was forced to send her son to an orphanage at seven, unable to support her five children.
At 14 he became an apprentice at a local factory that made parts for cars and eyeglasses.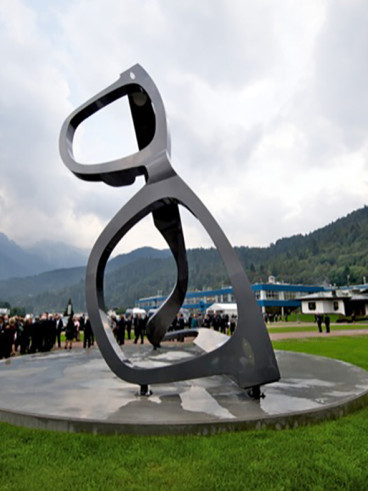 But by his mid-twenties he struck out on his own and formed Luxottica, a combination of the Italian word for light 'luce' and optics 'ottica'.
The company was at first based in Agordo, a small town in the mountainous north of the country, but as it grew he moved it to Milan, the centre of Italian commerce.
The late 1980s saw a period of expansion at the group. In 1988 it established its first key licensing deal with Giorgio Armani, and two years later listed in New York.
In the years after its listing it amassed the war chest to buy rivals such as Ray-Ban and Sunglass Hut.
In 2004 investors thought Del Vecchio was stepping back from the hands-on running of the business, with the appointment of the respected Andrea Guerra as chief executive.
Hunting for acquisitions
But a decade later Guerra left the business after he and Del Vecchio fell out over strategy.
Del Vecchio returned to the firm taking a more active role and promised to hunt for game-changing acquisitions.
Two more chief executives came over the next 18 months as investors grew concerned over corporate governance at a business that had been regarded as one of the best run in Italy.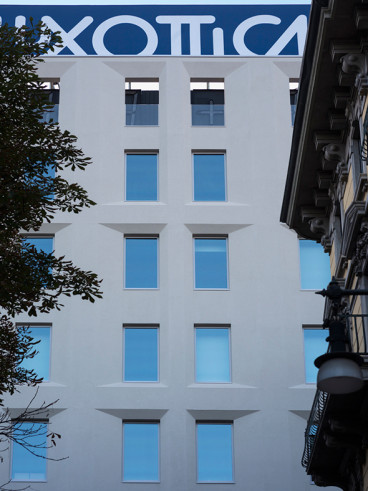 Del Vecchio was confirmed as executive chairman last January, but shares in the stock slipped some 13% last year.
The group will hope this large deal demonstrates to shareholders it has lost none of its focus.
The companies said Del Vecchio and his counterpart at Essilor, chairman and chief executive Hubert Sagnières, will have equal authority at the new group.
But perhaps tellingly Del Vecchio will become executive chairman and chief executive of the merged group, while Mr Sagnières will become executive vice-chairman and deputy chief executive.
Del Vecchio has six children, all male. One son Claudio is the owner, chairman and chief executive of preppy US clothing chain Brooks Brothers.
However, Del Vecchio has previously said that none of his children will succeed him at the group.
This leaves investors with an incredibly successful ageing founder at the helm, who seems in no hurry to hand over the reins of power.