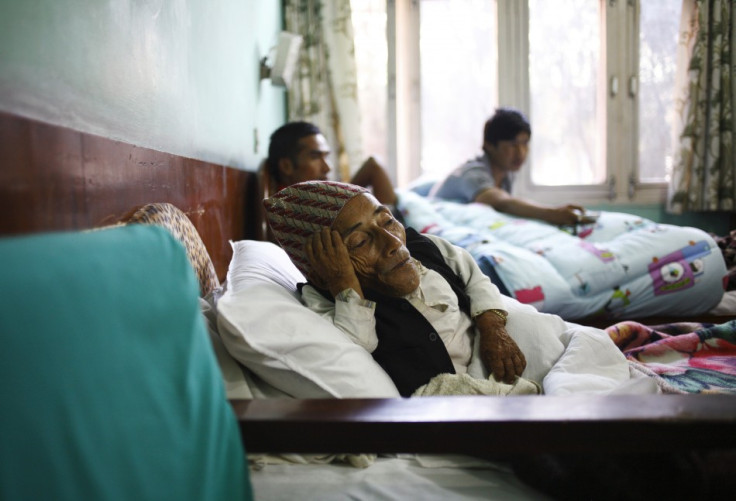 So it is confirmed! Chandra Bahadur Dangi from Nepal is the now officially the world's Shortest Living Man. The record was confirmed by officials from the Guinness World Organisation; he measures 54.6cm (21.5 in).
Bahadur Dangi is 5.3cm shorter than Junrey Balawing of the Philippines, who measured 59.9cm (23.5 in) on his 18th birthday in June.
"I'm continually amazed that this record keeps getting broken. Just when you think it's impossible for the record to get any smaller, Mr. Dangi comes along and astonishes us all by being the shortest person ever measured," Guinness World Records Editor-in-Chief, Craig Glenday was quoted as saying in the Guinness World Record's site.
"What I find equally remarkable is his age - if he really is 72, he is by far the oldest person to be awarded the shortest-man record in Guinness World Record's 57-year history," he added
Dangi is also the shortest adult to be verified by the Guinness World Records, cancelling the earlier record set by 40-year-old Indian Gul Mohammed, from New Delhi, who measured 57cm (22.5 in).
The new record-holder hails from the remote Nepalese mountain village of Rhineland and lives with his five brothers. He weaves traditional Nepalese garments for a living. It was only when a forest contractor cutting timber in the village met him and informed local media of his presence that he entered the limelight.
Dangi is hoping his newfound fame will help change his life.
"Until now, Chandra's stature has been a burden; he is acutely aware of the difficulties of fitting into an average-sized world and is disappointed at having missed out on the chance to find a wife," the Guinness World Records said on Sunday.
"I want to visit foreign countries and meet people from around the world," Dangi was quoted as saying.