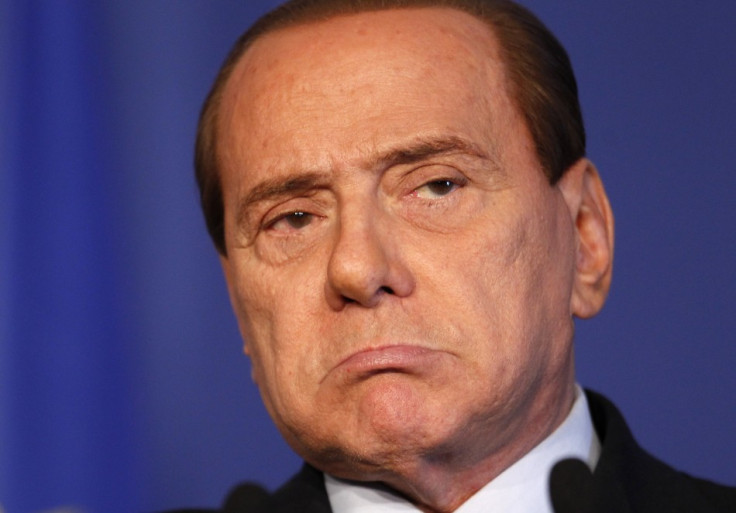 As Italy's premier prepares to present his government's plan to tackle his country's imminent economic crisis to the G20 summit in Cannes Thursday, six rebel deputies have presented the beleaguered Prime minister with a letter calling for a "new political phase and a new government".
"We are asking you to take an initiative which is appropriate to the situation," the deputies wrote, according to the letter published in the daily Corriere della Sera.
"Be the backer of a new political phase and a new government which would have the task, from now until the end of the legislative term, of implementing the agenda agreed with our European partners and with it, the indications which came from the European Central Bank."
Corriere della Sera names the deputies as Roberto Antonione, Giustina Destro, Fabio Gava, Giorgo Stracquadanio, Isabella Bertolini and Giancarlo Pittelli.
Berlusconi failed to win support at a cabinet meeting late Wednesday for a financial reform programme designed to save Italy's floundering economy. There are serious concerns in the eurozone that Italy may be the next country facing an economic car crash in the manner of Greece.
Greek Prime minister George Papandreou's shock announcement earlier this week that he would be calling a referendum ion the EU-instigated Greek bail-out package caused havoc in worldwide markets. Papandreou is also facing a crisis of confidence in his government, with a possibility that the Greek cabinet may collapse prior to the proposed referendum vote.