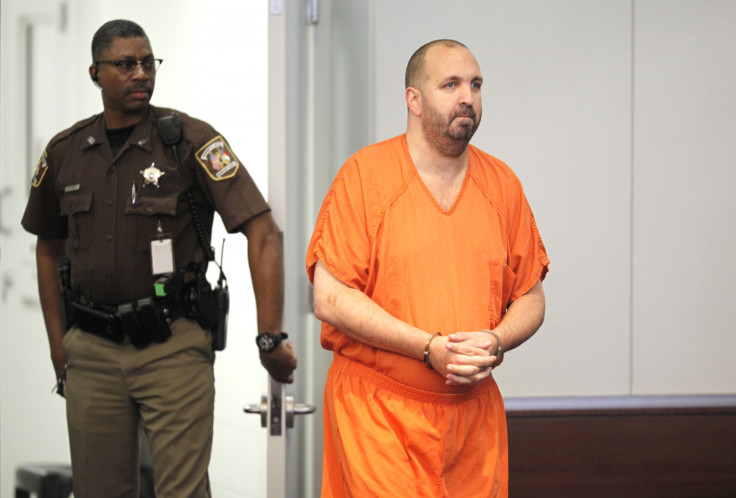 Craig Stephen Hicks, accused of shooting dead three Muslim college students in North Carolina could face the death penalty if convicted.
The 46-year-old is charged with three counts of first-degree murder for the killings that took place on 10 February at Chapel Hill.
Superior Court Judge Orlando Hudson Jr ruled that Hicks was "death penalty qualified" after hearing evidence in the case on Monday.
The 46-year-old kept pictures and notes on his computer detailing parking activity in the lots around his apartment, according to police search warrants.
The prosecution said that Hicks argued about a parking space at the condominium complex with Barakat and then went to his home and got a .357 caliber Sig Sauer pistol and knocked on Barakat's door.
Shaddy Barakat, 23, was shot in the head near the entrance to his apartment, according to court documents. Barakat's blood was found on Hicks' clothing along with gunshot residue. His wife, Yusor Mohammad Abu-Salha, 21, and her 19-year-old sister Razan Mohammad Abu-Salha were also shot dead and were found in or near the kitchen.
Investigators said eight shell casings were found at the crime scene, according to Sky News. The bullets used in the killings matched the pistol found in Hicks' car after he turned himself in.
Hicks, a paralegal student, drove himself over to Chatham County immediately after the shootings and surrendered to deputies in Pittsboro.
Relatives of the victims said they were targeted for their religious beliefs and have called for hate crime charges. As Hicks left Monday's hearing, a relative of the victims shouted out to him that he was a "scumbag."
Police say they are investigating if religious or ethnic hatred motivated Hicks, and federal investigators have said hate crimes haven't been ruled out.
The next hearing in the case is scheduled for 1 June.